Workshop Details
---
Workshop 1
Cost: $1,600
Date: Mondays; August 27 - December 10; 7 pm - 9:45 pm & December 17; 7:30 pm - 9:20 pm
Location: CSUF Irvine Center, Room 264
---
Join our email list for future workshop updates and dates notifications.
Accounting for income taxes can be challenging, even for the professionals. This 16-week workshop will help you understand and apply the income tax accounting guidance in Accounting Standards Codification (ASC) 740.
Workshop Overview
This workshop covers the key provisions of Accounting Standards Codification (ASC) 740, Income Tax. ASC 740 addresses how companies should account for and report the effects of taxes based on income.
The workshop is 16 weeks total, running from August 27 to December 17. Classes meet every Monday from 7 p.m. to 9:45 p.m. (7:30 p.m. to 9:20 p.m. on December 17). The workshop provides 4.0 continuing education units (CEUs) total, and CPE units may be granted.
Workshop Benefits
In addition to learning how to apply the principles of ASC 740, you will also learn about:
Temporary and permanent differences
Income tax disclosures
Valuation allowance
Uncertain tax positions
Stock compensation
Current and deferred tax
Effective tax rate
Deferred tax assets and liabilities
Business combinations
Interim reporting
Who Should Attend
The Accounting for Income Taxes Workshop is designed for those looking to understand ASC 740 and the topics related to it.
Workshop Instructor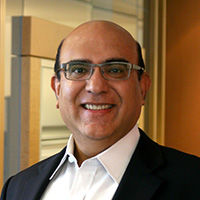 Roger Idnani
Roger Idnani is a Certified Public Accountant in the state of California. He has over 25 years of experience in the financial industry, as well as a Master's of Business Administration from Pepperdine University and a Master's of Science in Business Taxation from Golden State University. He currently works for Ernst & Young, where he assists clients with accounting for income taxes.
Click the button below to register.
What's Your Next Step?
You can contact us with any questions, or you can join our email list to receive important program updates.
Contact Us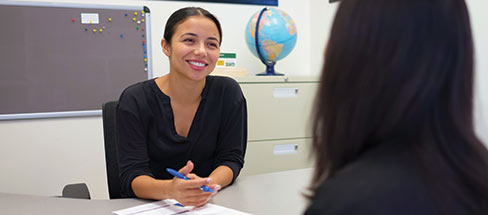 Give us a call or send us your question. A staff member will get back to you soon. Click the button below to submit your questions, or call us at (657) 278-2611.
Non-California Residents
Due to state and federal regulations, non-California residents may only enroll in CSUF online courses when their state has authorized CSUF as a provider. You can learn more about online program eligibility on the State Regulations page.