Workshop Details
Cost: Free
Dates:
Time: 8 a.m – 12 p.m.
---
Join our email list for future workshop updates and dates notifications.
Learn how to take control of your finances and make smart fiscal decisions that will positively impact your quality of life.
Workshop Overview
Our workshop provides the tools, concepts, resources and industry insights to empower you to make informed financial decisions. Led by a certified financial planner, it covers financial topics ideal for individuals aged 40-79.
The workshop is a two-part series. Each part is four hours long and held weekly over two consecutive weeks. All classes are on Saturdays and completely free.
Note: This workshop has no commercial sponsors and offers no product or service solicitation. Your contact information will not be shared. We want to be clear so people are confident to attend and feel comfortable, knowing they will not be taken advantage of in any way.
Workshop Benefits
The workshop offers hands-on and application-based knowledge. You will learn how to:
Improve your overall financial well-being
Manage risks, expectations and understand opportunity costs
Integrate insurances, investments, tax and estate planning effectively—including Social Security and Medicare planning
Simplify and optimize your financial and retirement plan for manageable results
Trust and verify financial professionals, companies and solicited information
By the end of the workshop, you will be able to more accurately assess your current financial situation, and design or enhance your own financial and retirement plan. A free workbook is included.
Who Should Attend
Designing Your Financial Life is designed for individuals who are planning for or have entered retirement. However, financial and retirement planning is for everyone, and it's never too late—or too early—to start.
Workshop Instructor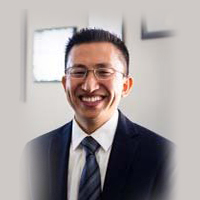 John D. Nguyen
The course is taught by John D. Nguyen, a proud alumnus of Cal State Fullerton ('09) and who is an Enrolled Agent (IRS) and a CFP® (Certified Financial Planner™). He has been in active practice since 2005 and holds numerous licenses, registrations and certifications.
Registration Form
To register for an upcoming workshop, just provide some information below. After submitting, you will receive an email confirming your registration and workshop details, including time, date, location and parking details.
What's Your Next Step?
Contact us with any questions or join our Designing Your Financial Life email list. By joining the list, we will send you updates on future workshops.
Contact Us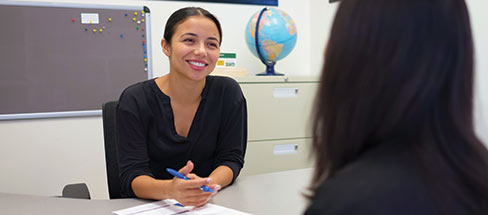 Give us a call or send us your question. A staff member will get back to you soon. Click the button below to submit your questions, or call us at (657) 278-2611.
Non-California Residents
Due to state and federal regulations, non-California residents may only enroll in CSUF online courses when their state has authorized CSUF as a provider. You can learn more about online program eligibility on the State Regulations page.