Irvine Center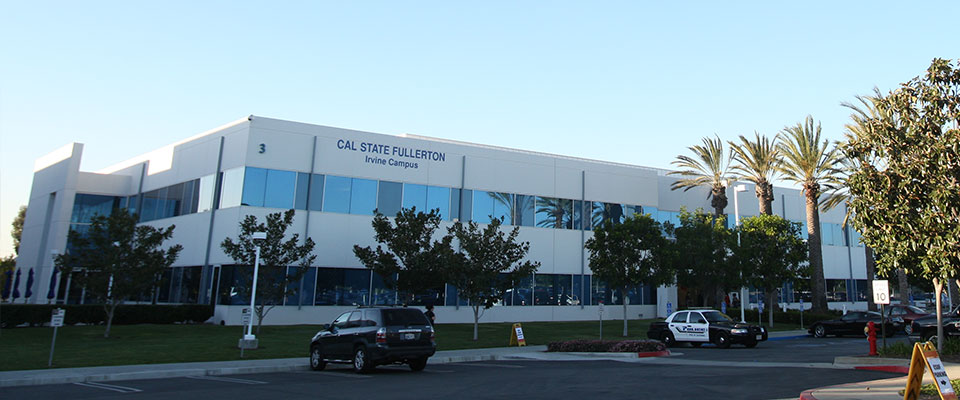 The Irvine Center is a branch campus of CSUF and is located about 20 miles from Fullerton.
Parking & Directions
CSUF – Irvine Center
3 Banting
Irvine, CA 92618
Major cross street: Barranca Parkway (campus located between Barranca Parkway and Alton Parkway)
The Irvine Center is located at 3 Banting, Irvine, near the intersections of the 405 Freeway and the 133 Toll Road, and the 5 Freeway and the 133 Toll Road. It is approximately one mile from the Irvine Spectrum. The Irvine Center may be reached via the OCTA bus service and the Irvine Shuttle (I-Shuttle).
Please visit the Irvine Center's Parking & Directions page for more details such as parking permit info and parking policy.
Registration
Extension and International Programs (EIP) processes all registrations for its Professional Development programs. The Irvine Center office is located in Room #127. Office hours vary; please call to verify: (657) 278-1694.
You can also visit our Fullerton Campus office if that is more convenient for you.
Have Questions?
If you have questions about Professional Development through Extension and International Programs, feel free to email us or call us at (657) 278-2611.