The safety of our students, faculty and staff is our highest priority. Given the guidance from the CDC and Governor Newsom, we will continue to offer quality Titan Youth Programs virtually. You may follow our updates by selecting the banner at the top of our website.
Art Program
Video: To learn more about the camp's activities and daily schedule, watch our video above, featuring Art Camp Director Melanie Vogel.
Currently, Titan Youth Programs is exploring options to offer virtual art and music programs during the academic year.
Every summer, we offer Titan Youth Programs Art Camp––a full-day, two-week immersive program that sparks your child's creativity. Led by experienced art professionals, children (Grades 2-8) explore various artistic mediums—including painting, 3D sculpture and musical theater—that are later showcased to parents in a gallery and performance.
The camp is held on the CSUF main campus with extended-day sessions available for working parents. Because these camps are in-person, we are not offering these programs while the campus remains closed to most in-person courses.
Student work
What's your next step?
View the academic classes offered over the summer or join the Titan Youth Programs email list.
Academic Classes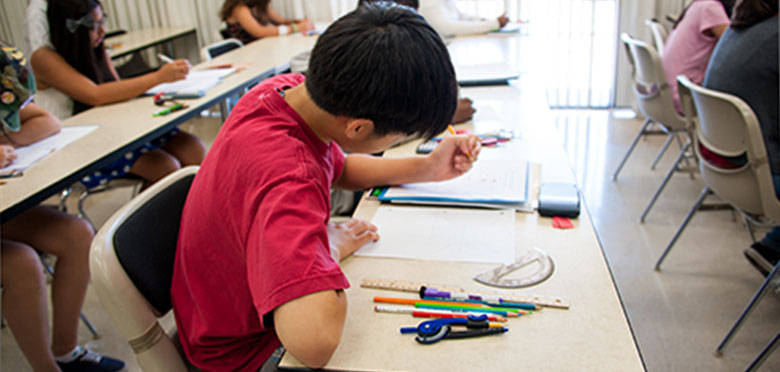 Academic Classes are available in a variety of subjects for children and teenagers.