In Cal State Fullerton's fully online Teacher Induction Program, you can clear your credential in two years and earn credit toward a graduate degree.
The program meets the updated California Commission on Teacher Credentialing requirements for earning a Clear Multiple Subject or Single Subject Credential through the General Education Teacher Induction program.
You can learn more about the program below, and on our Frequently Asked Questions page.
The application window for the Teacher Induction Program is now closed. Applications for the Fall 2019 will open in mid-February for both the Traditional 2-year program and the Early Completion Option (ECO). Please review the FAQs for more information about these programs. Join our email list below for updates.
Program Costs
The approximate costs of completing the Teacher Induction Program's four required courses is $5,598*. That cost is divided over two or four semesters.
Tuition is subject to change at any time without further notice.
Program Schedule
The program is four semesters/two years long (though there is an Early Completion Option). This includes four courses, for a total of nine (9) graduate-course units:
Year 1
Fall
EDEL/EDSC 502E: New Teacher Induction, Semester 1 (3 units)
Spring
EDEL/EDSC 502F: New Teacher Induction, Semester 2 (2 units)
Year 2
Fall
EDEL/EDSC 502G: New Teacher Induction, Semester 3 (2 units)
Spring
EDEL/EDSC 502H: New Teacher Induction, Semester 4 (2 units)
Those pursuing a multiple subject credential enroll in EDEL (Elementary Education) courses; those pursuing a single subject credential enroll in EDSC (Secondary Education) courses.
For information about taking an Early Completion Option (one-year version of the program), please review our webpage on TIP's Early Completion Option.
Eligibility
To be eligible for the Teacher Induction Program, you must hold a valid California SB2042 Multiple or Single Subject Preliminary Credential and have a teaching contract for the first year of the program that meets requirements below.
In addition, during the program, you must:
Remain at least 25% employed in your credential area by a California school district, charter school or private school
Remain employed as the teacher of record for no less than 10 students in assigned classrooms; plan, deliver and assess standard based instruction, including the California Common Core State Standards; issue student grades; and be in direct communication with parents.
Have access to a diverse population of students, including English Language Learners, students with special needs and GATE students.
Have face-to-face access to a mentor assigned by school district/site.
---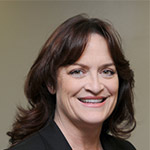 Interview with Program Coordinator Dr. Victoria Costa
In this Q&A, Dr. Costa talks about program benefits, the value of participating in a professional learning community and advice for incoming TIP students.
Read Interview
What's Your Next Step?
You can start your application or join the Teacher Induction Program email list. If you join the email list, we will send you a program guide, as well as program and application updates.
Apply now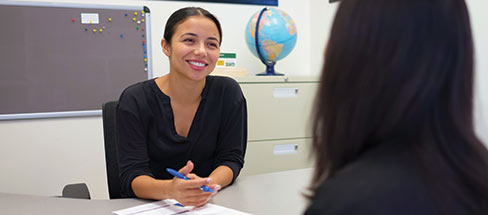 Applications for Fall 2018 are currently open! Applying is quick and free. Visit our application page for more information.