Frequently asked questions
For answers to frequently asked questions about the Teacher Induction program, please expand the links below. For your convenience, the answers are grouped by category. If your question isn't addressed below, please get in touch using our Contact Page and we will get back to you as soon as possible.
To skip to a specific section of the FAQs, click on the link below:
Program
Admission
Registration and Cost
District Responsibilities
Mentor Responsibilities
Applying for the Clear Credential
More Information
What's Your Next Step?
Send us a note via our contact form or join the Teacher Induction Program email list. If you join the email list, we will send you a program guide and you will receive program and application updates.
Contact Us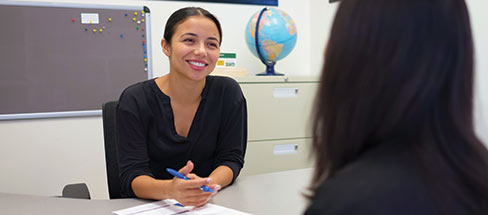 Send us your question and a staff member will get back to you as soon as possible.
Non-California Residents: Due to state and federal regulations, non-California residents may only enroll in CSUF online courses when their state has authorized CSUF as a provider. Click here for more information.