Join Our Mailing List
Game-Based Learning
Become An Expert in Game-Based Learning in 5 Months
Enter the exciting world of game-based learning! Our Game-Based Learning Certificate Program helps you gain a solid and practical understanding of game-based learning through a series of three online courses. In a world where virtual education is becoming a necessity, game-based learning activities provide fun and engaging classroom experiences that can positively impact students everywhere.

This certificate program is great for not only K-12 teachers and higher education faculty, but also corporate trainers and learning & development professionals. Each course features team-based work and a gamified structure that provides participants with an engaging, active learning experience. Most importantly, this certificate program will help you develop a "gameful mindset" that can help you connect better with today's gamer generation of students.
CSUF Game-Based Learning Courses:
In this introductory course, participants will develop a solid knowledge base about the various aspects and types of game-based learning, including learning activities that focus on video games, analog games, digital educational games, escape games, and immersive/new media games. Participants are introduced to the frameworks for a gameful mindset and intrinsic motivation theory.
The goal of this course is to enable participants to become better instructional designers by understanding how to think more like a game designer. In this course, participants receive hands-on experience in game-based learning design by analyzing and designing lessons that feature various types of games.
In this course, participants will research current gamification programs, identify best practices on incorporating gaming mechanics and principles in their classes, and design gamified activities, lessons, units, and or semesters. The course features in-depth analyses and utilization of intrinsic motivation theory in application to gamification.
---
*Please note: Due to state and federal regulations, non-California residents may only enroll in CSUF online courses when their state has authorized CSUF as a provider.
Non-California Residents Professional Licensure and Certification
Hear from program graduates!
"I just loved the class! I learned so much, and my students will greatly benefit from my learning. The instructor was very helpful and had vast knowledge in the subject. I would be very interested in further GBL or game theory courses if they were offered. And I have already recommended this course to other instructors! "
– Melissa U., higher education instructor
Participant of Introduction to Game-Based Learning pilot course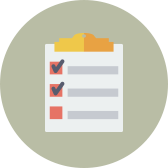 Want to know more? Read our FAQ's here!
What's Your Next Step?

Join our email list! By joining our email list, we will send you important program updates and let you know when registration is open for the program.