Prepare for a rewarding career in a fast-growing, exciting tech industry.
The Accelerated Master's in Applied Computer Science from California State University, Fullerton prepares graduates for successful careers as app developers and other computer science-related fields. All classes are held on our campus in Southern California.
Fast-tracked curriculum: Adapt to the quickly-evolving advancements in technology at the pace expected in the computer science industry.
Affordable classes: cost per unit is $1,000 plus campus fees, making this a cost-effective way to advance in one of the best careers in the United States and around the world.
Support and preparation: Learn from experienced faculty in the classroom and industry leaders on your capstone project. We also provide employment workshops and career preparation throughout the program.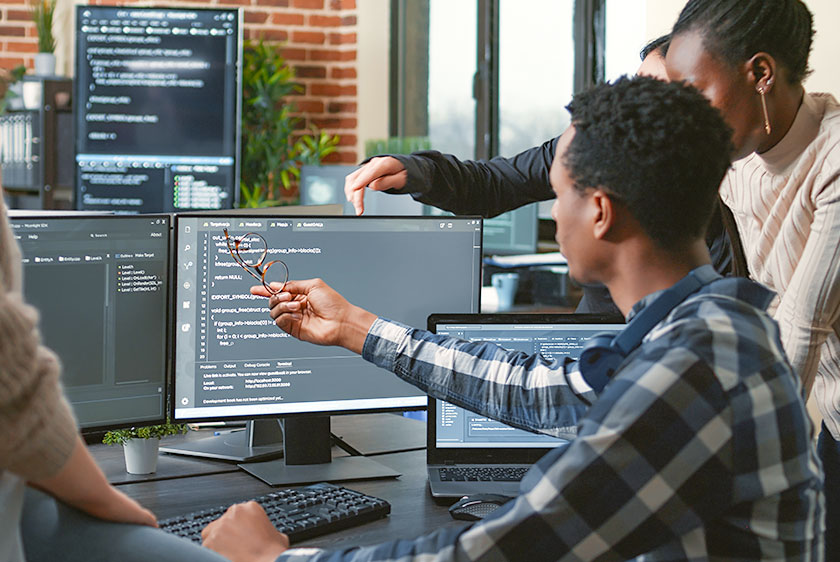 Learn more about the program requirements.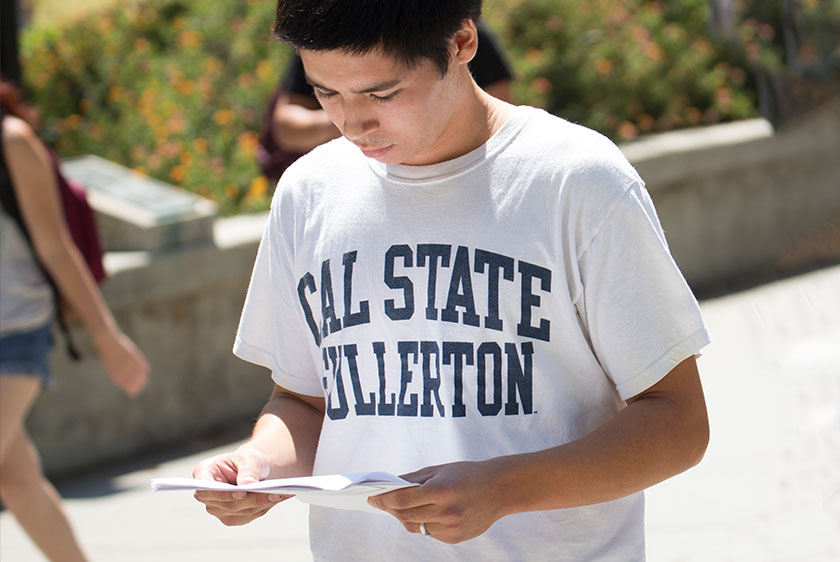 View program fees and financial aid options.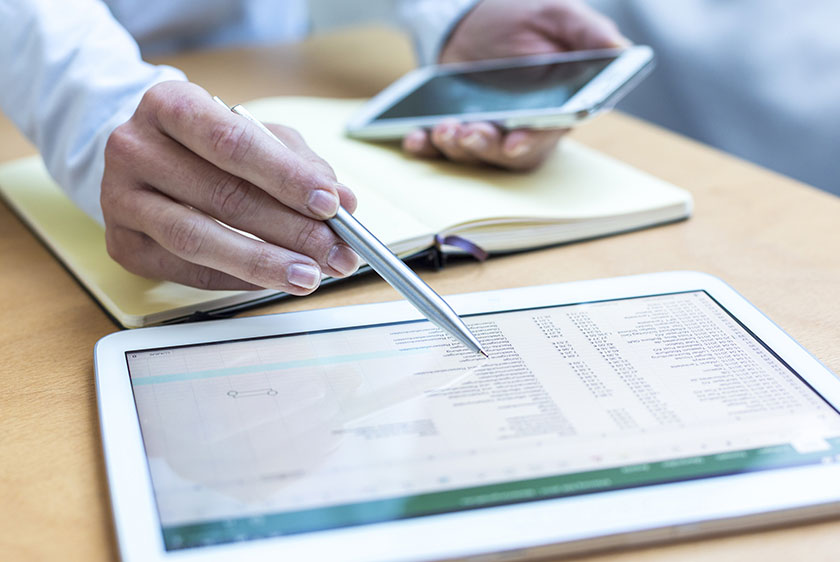 Review program courses and timeline.
---
Application for Fall 2024 begins in October!
Join our email list below to receive updates. You can also visit our Apply page for application instructions.
Accelerated MS in Applied Computer Science At a Glance:

Areas of study: Software design and architecture, databases, algorithms, security, artificial intelligence and machine learning, hands-on large-scale Web and mobile application development using modern computing technologies

Number of courses: 10 Courses (30 units)

Program Length: 16 months

Cost: $1,000 per unit plus mandatory campus fees (fees are subject to change at any time during the program)

Ideal for: Those who pursue the career path for application developer, software architect, artificial intelligence, machine learning, data science, data engineering, or security engineer; those who want to enhance their knowledge and skills of modern computing technologies

Program Format: On campus (Fullerton, California)
What's your next step?
You can learn more about admissions requirements or join our AMACS email list. By joining the list you will receive program and application updates.
Admission Requirements

Interested in what it takes to apply? View a list of what you will need to apply to the program.