Admission requirements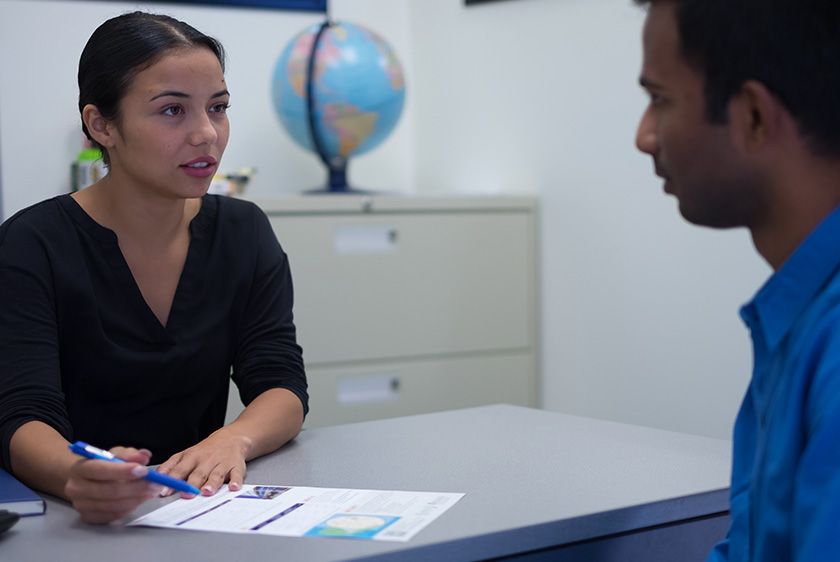 Admission into the MS in Counseling program is competitive and based on a number of factors, including your undergraduate GPA, personal statement and an interview with the department. To answer some questions you may have about the program, check out our FAQs
. If you have further questions, please contact us and a staff member will get back to you soon.
Please Note: The Ánimo Emphasis is not currently offered in the M.S. in Counseling Evening Cohort program.
Requirements checklist
For admittance into the program, you must have completed the following minimum requirements and prerequisites:
Minimum Requirements
Bachelor's degree (or equivalent) with a minimum 3.0 GPA
Three letters of recommendation with at least one letter from an academic reference (exceptions for the academic reference requirement can be made)
A detailed personal statement (approximately 3,000 words) informing the faculty about your:
Educational background
Personal biography and its relevance to your goal of becoming a counselor
Strengths and weaknesses
Understanding of the counseling profession, and motivation and suitability for entering it
Your long-term professional goals
An interview with department faculty
Completion of prerequisite courses with a minimum 3.0 GPA. Read below for more information about prerequisites.

The GRE is not required for admissions.
Prerequisites
Four prerequisites are required with at least two completed at the time of entrance. Any remaining prerequisites must be completed during the first semester of enrollment. Several different course titles and even a combination of several courses may be deemed equivalent to a single prerequisite course.
Counseling Theory/Psychology of Personality/History of Psychology: COUNS 380; PSYC 331, 431 or 408; or equivalent
Research Methods or Statistics: CAS 301; HUSR 315; PSYC 201 or 202; SOCI 302 or 303; or equivalent
Abnormal Psychology or Psychopathology: PSYC 341; or equivalent
Human Development or Developmental Psychology: CAS 312, 315 or CAS 325A and 325B; PSYC 361; or equivalent
Prerequisites may be taken at California State University, Fullerton, or at any accredited graduate, undergraduate or community/junior college.
How to apply
Applications for Spring admission opens in August. You can view application instructions and dates, or start your application, on our Apply page. If you would like to receive application updates, join our email list below.
What's your next step?
Learn about admission requirements by joining the email list. By joining the list you will also receive program and application updates.
Fees

Our program is a convenient and affordable way to advance your career as a counselor. Learn more about program costs on our Fees page.