Program schedule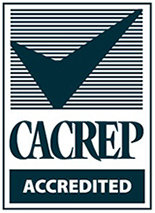 Our program helps you develop an identity and personal approach as a counselor. You will gain an understanding of advanced topics, including major counseling theories and assessment techniques, as well as the social, cultural and life factors that influence human behavior. The coursework also prepares you for LMFT and LPCC licensure.
Cal State Fullerton's MS in Counseling program is also CACREP accredited, which allows you to work with Veteran Affairs and Tricare (military health plan) after graduating.
You will consult with an advisor to develop your own program of study, which will include a minimum of 63 units (21 courses) of approved coursework. The program's cohort format guarantees your classes every semester as you follow a set schedule with the same students.
Please Note: The Ánimo Emphasis is not currently offered in the M.S. in Counseling Evening Cohort program.
Year/Term
Course (Units)
Year 1: Spring
COUN 500: The Counseling Profession (3)
COUN 511A: Pre-Practicum (3)
Year 1: Summer

COUN 502: Career and Lifestyle Development (3)

COUN 523: Counseling and Culture (3)

Year 1: Fall
COUN 518: Human Development and Functioning (3)

COUN 528: Groups: Process and Practice (3)

Year 2: Spring
COUN 520: Modes of Individual Counseling (3)

COUN 527A: Systems of Family Counseling (3)

Year 2: Summer
COUN 522A: Diagnosis and Treatment Planning (3)

COUN 526: Professional, Ethical and Legal Issues in Counseling (3)

Year 2: Fall
COUN 524: Child and Adolescent Counseling (3)

COUN 562: Counseling Couples (3)

COUN 538: Crisis Intervention and Trauma Treatment (3)

Year 3: Spring
COUN 530A: Practicum (3)
COUN 535: Addictions Counseling (3)
Year 3: Summer
COUN 525: Psychopharmacology for Counselors (3)
COUN 590: Advanced Counseling Techniques (3)
Year 3: Fall

COUN 584A: Advanced Practicum (3)

COUN 521: Research in Counseling (3)

Last Term: Spring
COUN 560: Appraisal in Counseling (3)
COUN 597: Project (3)
What's your next step?
Learn about admission requirements by joining the email list. By joining the list you will also receive program and application updates.
Apply

Applications open in the Fall. To learn more about applying, or start your application, visit our Apply page.