Phillip Turner
ATMALA Student Interview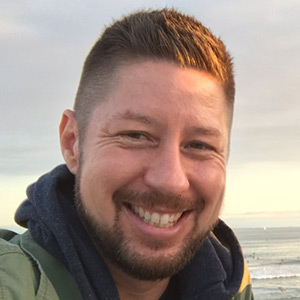 Phillip Turner
Math Teacher, Norwalk La-Mirada Union School District

---
Why did you choose CSUF for your micro-credential module/course?
It was recommended to me by a colleague.
What aspect of the module/course was most memorable for you?
Prior to completing this micro-credential module, I had been introduced to the strategy of using number talks and had begun using some Math Talks in my classroom. The most memorable part of this course was that I was able to collaborate with other teachers to both learn from their practice as well as share ideas about my own. I felt that even though we were not all experts, we were able to learn and grow together.
In what ways did the course (module) change or improve your work as an educator?
As a result of videotaping my own lesson, I was able to look at my own practice in greater detail. The rubric and other documents provided within the course allowed me to be more detailed as I reflected and designed new academic discourse activities. I was also able to share this information with other teachers at my site. As a result, our PLC team was able to support each other and be more focused on shifting our instructional practices.
Why might you recommend the ATMALA micro-credentials to other educators?
First, the content of this micro-credential was targeted at a specific strategy that I could implement immediately in my classroom. Secondly, the facilitators of the course were really supportive and helpful. They are classroom teachers too, so I felt like they could relate more to challenges that I faced.
---
Learn more about ATMALA

You can learn more about the ATMALA – including information on dates, cost and registration – on our program page.
ATMALA