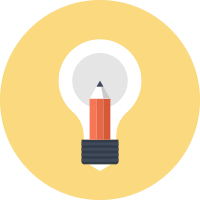 Learn more about the new Biomanufacturing Technician Program
Projected outlook for some Biological Technician experts:
19,300 - 87,600Number of Jobs, 2020
$48,140 - $97,410 Median Pay per year, 2021
6 - 7%Job Growth, 2020-2030
*U.S. Department of Labor, Bureau of Labor Statistics, Occupational Outlook Handbook - Biological Technician and Bioengineer/Biomedical Engineer"
Complete the Biomanufacturing Technician Program in 6 Months
In response to the growing need for biomanufacturing technicians in Southern California, BIOCOM (an industry association representing over 1500 companies in California) and three CSU campuses (CSULB, CSUF, and Cal State LA) have joined together to develop a new Biomanufacturing Technician program.
This program is designed to prepare you for an entry-level position in the biomanufacturing, biotechnology, and biopharmaceutical industries. By completing three 40-hour courses, you will develop a theoretical and experiential knowledge of biomanufacturing including various state-of-the-art techniques and processes, instrumentation used in biomanufacturing industries, research and discovery, and process development.
Upon successful completion of the 120-hour CSU program, students be awarded digital badges for each of the three courses and the entire Biomanufacturing Technician Program.
Ideal for:
Students who have a background in science, but no degree. This could include high school graduates or community college students.
Individuals currently working in the field who want to advance to new opportunities and/or higher-paying positions.
Recent science graduates who want to demonstrate knowledge in biotechnology to fulfill minimum experience requirements for entry-level job opportunities.
Underserved communities (e.g. individuals in the prison system, veterans, minority female population).
You Will:
Gain the necessary knowledge and training in the basic and applied skills of biomanufacturing, as well as an introduction to biomanufacturing careers to enter the workforce.
Learn from a wide range of industry and faculty subject matter experts in a meaningful program that prepares you to enter the workforce and is recognized by the BIOCOM Institute.
What's Your Next Step?
Ready to Register:
You can stay up to date on our California State University Biotechnology Technician certificate program by joining our email list. By joining our email list, we will send you important program updates.
Registration opens June 1, 2022