Graduate Certificate in Human Resources Management
Program Details
Location: Online
Length: 7 months
Cost: $5,400
Next Start: Fall 2019

---
Program Links
Earn Your Graduate Certificate in Human Resources Management in 7 Months
Excellent human-resources management is vital for any successful organization.
Now you can propel your HR career to new heights with the Graduate Certificate in HR Management from Cal State Fullerton.
Gain the skills and knowledge you need to give you and your organization the edge through superior HR management.
Cal State Fullerton is the only fully accredited business school in Southern California to offer a graduate certificate in human resources.
Units that you earn in this program may be transferable to a master's degree.
Ideal For:
Those with a bachelor's degree from an accredited institution.
Mid-career HR professionals seeking career advancement.
Individuals who want to take courses that apply to the Cal State Fullerton MBA program.
Leaders or executives looking to guide organizational development and change in the workplace.
Take it from Shaun Pichler, an instructor in the program:
"The program is beneficial to students with significant HR-related work experience and who want to advance their career through graduate education from a prominent, dual-accredited AACSB business school"
Dr. Shaun Pichler, Ph.D. Michigan State University, Cal State Fullerton Associate Professor, Extension and International Programs
Program Stats:
Three-course program — take one, two or all three courses.
Seven months long
100% online
---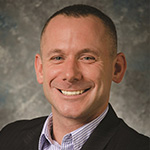 Interview with Program Coordinator and tenured Associate Professor Dr. Shaun Pichler
In this Q&A, Dr. Pichler talks about program benefits, the value of participating in a diverse learning community, and advice for incoming students.
Read Interview
Read Bio
Courses Offered
MGMT 543
Seminar in Human Resources Management
Summer 2020
Instructor: Dr. Shaun Pichler
Cost: $1,800
MGMT 524
Seminar in Organizational Behavior
8/26/2019 - 10/18/2019
Instructor: Benedicta Lusk
Cost: $1,800
MGMT 582
Organizational Development and Change
10/21/2019 - 12/13/2019
Instructor: TBD
Cost: $1,800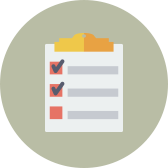 HR Graduate Certificate Application
To apply to our Graduate Certificate in Human Resources Management Program, complete the form and upload required documentation. We accept applications on a continual basis. Please click on the link below to apply today!
For optimal viewing of the course schedule below, please view on a tablet or desktop