Join Our Mailing List
Graduate Certificate in Human Resources Management
Earn your human resources graduate certificate in 8 months to advance in your career.
California State University, Fullerton offers the only Graduate Certificate in Human Resources Management in Southern California from a fully-accredited business school. Courses may be transferable to a Master's Program.
Superior human resources management can provide a significant competitive advantage. Human resources managers need to be viewed as fulfilling an integral and strategic role in the organization. Our graduate certificate allows mid-career HR professionals to propel their careers to new heights.
Offered in connection with the Mihaylo College of Business, a dual-accredited business school, this program's courses are transferable to the MBA program. Students are welcome to apply and take one class, or the entire program.
For successful completion of the Graduate Certificate, students must maintain an overall minimum GPA of 2.5.


Admission Criteria:
A bachelor degree from an accredited institution of higher education OR proof that a bachelor degree will be complete within the one semester of applying to this program
A minimum GPA of 2.5 in the last 60 units attempted (as documented by official copies of transcripts from all higher education institutions attended)
Good standing at the last college attended
Ideal for:
Those with a bachelorís degree from an accredited institution.
Mid-career HR professionals seeking career advancement.
Individuals who want to take courses that apply to the Cal State Fullerton MBA program.
Leaders or executives looking to guide organizational development and change in the workplace.
Program Details
Location: Online
Length: 8 months
Cost: $5,400
Next Start: Summer 2020

---
Program Links
Program Stats:
Successful completion of three courses required to earn the certificate but you may also take only 1 or 2 courses of interest to you
Six months long
100% online
Courses Offered
MGMT 524
Seminar in Organizational Behavior
Summer 2020
May 26 – July 17, 2020
Instructor: Benedicta Lusk
Cost: $1,800
MGMT 582
Organizational Development and Change
Summer 2020
July 27 – September 18, 2020
Instructor: Robert Murray
Cost: $1,800
MGMT 543
Seminar in Human Resources Management
Fall 2020
September 28 – November 20, 2020
Instructor: Dr. Shaun Pichler
Cost: $1,800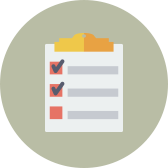 HR Graduate Certificate Application
To apply to our Graduate Certificate in Human Resources Management Program, complete the form and upload required documentation. We accept applications on a continual basis. Please click on the link below to apply today!
What's Your Next Step?

Join our email list! By joining our email list, we will send you important program updates and let you know when registration is open for the program.
For optimal viewing of the course schedule below, please view on a tablet or desktop

Note:
Click on the course title to view all available course sections. Hover over the colored labels to view where the course will be offered
.