Projected outlook for some certified Business Analysis experts:
876,300Number of Jobs, 2018
$83,610Median Pay per year, 2018
14%Job Growth, 2018-2028 (FYI - 5% is average)
*U.S. Department of Labor, Bureau of Labor Statistics, Occupational Outlook Handbook – Management Analysis
The Municipal Financial Management Program prepares current and future government leaders who assume major management responsibilities at the local level. This Program is intended to provide students with a foundation for executive leadership positions in local government administration, budget offices, and legislative fiscal offices.
The Program will be comprised of six courses and a mandatory capstone presentation. The program consists 32 hours of virtual instruction delivered in 8 weeks.
Courses Offered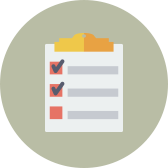 Want to know more? Read our FAQ's here!
Municipal Financial Management Program Registration
Please click on the button below to register for our Municipal Financial Management program.
Register Now
Please note: Students must register no later than 2 business days prior to the course start date. If you missed the registration window or have any questions, please contact EIP Student Services at eipconnect@fullerton.edu.
For optimal viewing of the course schedule below, please view on a tablet or desktop

Note:
Click on the course title to view all available course sections. Hover over the colored labels to view where the course will be offered
.