Five Questions
about the Computer Forensics Certificate Program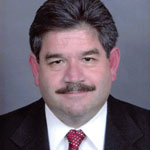 Jim Watkins
Forensic Examiner — Federal Bureau of Investigation and Deputy Laboratory Director at the Orange County Regional Computer Forensics Laboratory
20+ years of digital forensics experience

Jim Watkins is a lead instructor in the Computer Forensics Certificate Program at California State University, Fullerton. In this Q&A, he talks about program benefits, the value of learning online, and common career paths for graduates of the program.
---
What are some of the benefits of online learning?
Online learning is convenient and allows the students to learn at their own pace. They can fit the lectures into their schedule and complete the class assignments when it is convenient. This is especially helpful for those students who have family and work obligations. For students that need more coaching, an instructor is always available via email and during weekly on-line sessions.
What are some of the benefits of using forensic tools and industry technology in this program?
Our main goal is not to teach just one forensic tool or program, but rather teach digital forensic concepts. We use a variety of tools to demonstrate these concepts and share tools that will allow the students to conduct hands-on learning.
Is there anything else that students should know in order to be successful in the online classroom?
The most important thing is to ask questions and use the live sessions to be comfortable with lessons before moving on. Part of this course is researching the different concepts in the field of computer forensics. Most issues faced by digital forensic examiners are solved by troubleshooting them. The solutions to almost all the problems faced by digital forensic examiners can be found online.
How does a program like the Computer Forensics Certificate Program prepare students for successful careers in this field?
Our goal with this computer forensics program is to give the students the basic understanding of forensic concepts they will use daily in their careers. The lessons included in this course discuss theory, but also allow the student to apply these theories in practical exercises based on the instructors' extensive experience in the computer forensics field.
What are some common career paths for graduates? For example, what is a job title that someone might have once they finish the computer forensics program?
There are numerous opportunities in both the criminal and civil arenas for a computer forensic examiner or digital forensic examiner. On the criminal side, hardly a case is investigated that doesn't involve a computer, cell phone or other digital device. Local, state, military and federal law enforcement agencies all have robust digital forensic programs that need qualified personnel. Civil litigation and E-Discovery are growing fields for digital examiners. Most major companies/corporations have in-house examiners to support personnel issues, internal investigations, intellectual property management and cyber security.