Alumni Testimonial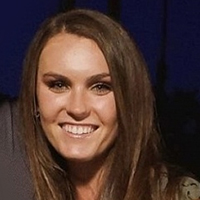 Amber Tejeda
Transitional Kindergarten Teacher at Falcon Academy of Science and Technology, Brea, California
"The final course in the induction program challenged me to take on a leadership role I otherwise wouldn't have done."
---
Why did you choose CSUF for your Teacher Induction Program?
I chose the CSUF induction program because my Child and Adolescent Development undergraduate courses along with my multiple subject teaching credential courses were amazing, so I knew I could rely on CSUF to have a quality induction program in place as well. For these same reasons, I also chose CSUF to get my masters in education technology and I will be done this spring!
What lesson/course was most memorable for you?
The final course in the induction program challenged me to take on a leadership role I otherwise wouldn't have done and encouraged me to use what I have learned and share my knowledge with my colleagues.
Is there anything you 'd like to share about your experience in the Teacher Induction Program?
The professors in all of my courses were knowledgeable, professional, and inspiring. It was a positive experience for me. My mentor also told me she thought this program was very professional.
Did the Teacher Induction Program improve your career? If so, how?
The teacher induction program improved my career financially with accredited college courses, increasing my pay by $3,000 a year. It also helped me from feeling like the first couple years of teaching is sink or swim. I had a support system and a professor and mentor to turn to if I needed it which was a great safety net for me.
---
Learn more about Teacher Induction

Visit the Teacher Induction Program page to learn more about the program—including dates, cost and application information.
Teacher Induction Program