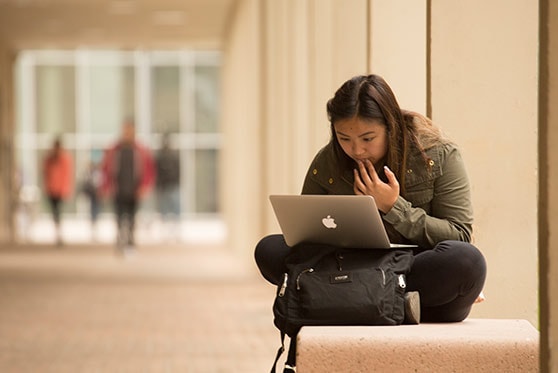 Winter Session for Non-CSUF Students
Through Open University (OU), people not currently admitted to a degree program at Cal State Fullerton can enroll in undergraduate or graduate-level classes and gain college credit.
This includes former CSUF students, CSUF alumni, disqualified students and members of the general public. Those waiting for admission to the University can also take classes through OU.
Registration is provided on a space-available basis. Taking a course through Open University does not constitute admission to CSUF.
The registration process and period for Open University differs for each academic term. Please see the Open University Register page or Open University Winter Session page for more information on registering and dates, respectively.
Students enrolling through Open University can schedule a consultation with an OU advisor (you can now make your appointment online).
Students are encouraged to obtain the required approval from an Open University advisor before the registration period begins. The earlier you register, the better your chances are of getting into the class you want.
To search for classes, visit Titan Online and select the correct semester. Uncheck "Show Open Classes Only" to see all selections offered of that course that semester. Be sure to change the Course Career to "Extended Education" so that classes will display for that term.
Visit Open University
Questions?
If you have any questions about Winter Session, send us a note and we will get back to you soon.