Finding Success
with the Human Resources Management Certificate Program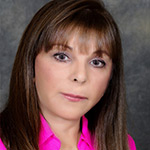 Dr. Patricia Steet, SPHRca, SHRM-SCP, CEAS
President / Consultant, HROD Consultants and CSUF Extension and International Programs Instructor
Human Resources Management Certificate Program

Patricia Steet is an instructor in the California State University, Fullerton's Human Resources Management Certificate Program. In this Q&A, she discusses how this program is applicable to both HR professionals and business owners who do not have an HR department, and what it takes to be successful in this certificate program.
---
What is your experience in the field?
I currently own and operate a consulting firm, HROD Consultants, and have been a Human Resource practitioner for 25 years. I have worked in private and public sector organizations in unionized and non-union companies. I enjoy helping organizations succeed. I am also an Adjunct Professor teaching Human Resources on the undergrad and graduate level.
What is your favorite course in the HR certificate program?
I enjoy teaching Current Issues in Employment Law course the best.
I believe this course sets the foundation for everything a Human Resource professional touches in the course of a day, particularly in California. Today's organizations want strategic business partners and this particular course gives students the tools to look at daily and long-term goals and objectives with a legal perspective and the ability to weigh risks and to quantify those risks. Almost everything HR touches, from Employee Handbooks to Recruiting, has legal implications.
What advice do you have for students entering the HR certificate program?
Students learn more when they actively participate in class and the content is easier to remember through active discussion. Instructors are more than willing to answer questions and give practical examples. Students need to remember these courses are designed like college level courses and assignments, reading and studying are expected elements in successful learning and completion of each course of the certificate program.
What are some of the highlights of the HR certificate?
The certificate program covers the core competencies in human resources and upon completion of the program those interested in HR will have the basic skills to gain an entry level position in the field of human resources.
As an Adjunct Professor who teaches at several Universities on the undergrad and master's level, CSUF fees for the certificate program is the most affordable I have seen, and the accelerated program allows the student to enter their chosen field at a much quicker rate than other Universities.
How does this program prepare students for successful careers?
The certificate program gives students many tools for their toolbox. Students will not only be prepared for their positions they will gain enough confidence in their skills to interview for positions and get the job offer.
What are some common career paths for HR certificate program graduates?
Our students come to us at different levels of their careers. Some are seeking promotions and need the certificate to get promotions while others want to gain knowledge for the sake of learning.
Those who take the program to get into the field of human resources can take several paths. An entry level position can consist of an HR Specialist position in any area such as benefits, worker's compensation, employee relations or HRIS. Many companies hire employees new to HR in their Recruitment Departments. Recruiters right now are in high demand.
Anything else you'd like to share?
I am extremely passionate about the certificate program. I earned my certificate after being in human resources for many years and I still learned a lot about the HR discipline. This was many years ago. The certificate program encouraged me to earn my Bachelors and I eventually earned my Doctorate degree.
The certificate program isn't just for people who want a career in human resources. This program is great for Business Owners who do not have HR Departments as well as Executives, Managers and Supervisors in any industry.