Application Process
Applying to AMSE is a two-step process. Fill out the online application and submit additional documents. If you have any questions about the application process, please contact us and a staff member will get back to you soon.
How to Apply
Step 1: Submit your application through Cal State Apply
Online Application
Applications Opens: October 1, 2022
Application Deadline:


International students, April 1, 2023
Domestic students, May 1, 2023

Application fee: $70
Step 2: Submit documents
Application documents deadline for:
International students, May 1, 2023
Domestic students, June 1, 2023
You can view the required documents, email address and mailing address below.
Required documents must be received before a file can be reviewed.
Submit official transcripts from the institution in which your bachelor's degree (and master's degree, if applicable) was earned.
Transcripts from institutions within the U.S. can be sent electronically from the degree awarding institution to CSUF at admissions@fullerton.edu. CSUF will also accept emailed PDF official college transcripts sent directly from National Student Clearinghouse and SCRIP-SAFE

to

admissions@fullerton.edu

Transcripts from international institutions (with an official translation in English, if necessary) must be sent by m

ail to: EIP - AMSE Admissions California State University, Fullerton 800 N. State College Blvd., THALL 1403, Fullerton, CA 92831 USA
Send by Email (amse@fullerton.edu):
Personal statement of no more than 2,000 words
Resume demonstrating experience in the technology field (preferred)
Copy of degree verification or copy of provisional diploma (translated into English if necessary)

If admitted, you must provide an original degree verification certificate
International Students
In addition to the documents above, international students applying to the program will need to submit their English proficiency test score.
TOEFL or IELTS score: A minimum score of 550 (paper) or 80 (iBT); or 6.5 Academic IELTS or 58 PTE is required. Test scores must be submitted by your testing site directly to California State University, Fullerton. The institution code for CSU Fullerton is 4589. The scores cannot be older than two years prior to the desired enrollment date. You can qualify for a TOEFL waiver; view waiver requirements on the TOEFL Scores PDF .
After You Apply
Step 3: Login to your Student Portal
Once you have submitted your application, you will receive an email with information on setting up your Student Portal and student email address. Login as soon as possible, as you will receive any further admissions instructions only through your Student Portal and student email address.
Step 4: Check your tasks
Check your tasks and submit any additional requested document immediately. Log in to your CSUF Portal. Click on Titan Online, select Student Homepage and then check the Tasks tile.
Step 5: Check your email
Check your email regularly for application status updates, as well as any additional information and instructions.
Step 6: Wait for an admissions decision
Applications are reviewed on a rolling basis and the processing time may take several weeks. You will be notified of your admission status to your CSUF email address.
Step 7: Accept your admission
Accept your admission and pay your enrollment deposit.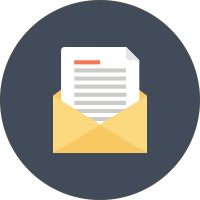 Please mail original transcripts and original translation of transcripts (if necessary) to:

California State University, Fullerton
800 N. State College Blvd., #THALL 1403, Fullerton, CA 92831 USA
EIP - AMSE Admissions, THALL #1403
What's your next step?
Learn about admission requirements or join the AMSE email list. By joining the list you will also receive program and application updates.
Admission Requirements

Interested in what it takes to apply? View a list of what you will need to apply to the program.