Chongbei's Story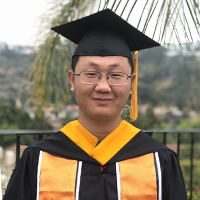 Chongbei Wang
Software Development Engineer II / Amazon
"It is a great chance to redefine yourself and lay the foundation for the rest of your life."
When Chongbei was looking to revitalize his career, he chose AMSE. Find out why and see how far the program has taken him.
---
Why did you choose CSUF for your AMSE program?
The program is very practical. For example, you learn software design and architecture. Besides, courses are preselected, so I didn't need to spend too much time on choosing a course.
Affordable tuition.
Supports OPT.
What were you doing before the AMSE program?
I was working as a Java developer in my previous company.
What were you hoping to get out of this program?
I was hoping to take some courses that could help me to find a job in the U.S. and increase my market value.
Did the AMSE program improve your career? If so, how?
Yes, it did. I learned project management and project development through the AMSE Program. As a result, I got a senior developer position at Amazon.
What advice do you have for students entering the program?
If you are going to enter the AMSE Program, you get a new start. It is a great chance to redefine yourself and lay the foundation for the rest of your life. No pain, no gain. If you want to get into a top company, you must work hard and work smart.
What's your next step?
Learn about the application process or join our email list. By joining our email list, we will send you important program updates.
Program Schedule

Applications open in the late summer. To learn more about applying, or start your application, visit our Apply page.