Student Experience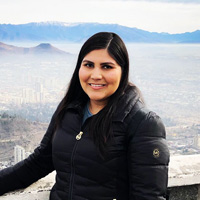 Erika Ochoa
Masters in Social Work
"The clinical skills we are learning in the program have really helped me in my job with Orange County Social Services and at my internship with Centralia Elementary School District. I have been able to apply what I learn and practice in class. "
Erika Ochoa talks about her experience in the MSW Flex program, and advice for incoming students.
---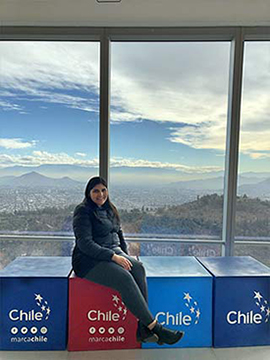 Why did you choose CSUF for your Masters in Social Work program?
Once a Titan, always a Titan! I earned my bachelor's degree in Psychology with a minor in Human Services from CSUF in 2015. I was impressed with the quality of education and endless support I received from the University. The CSUF MSW Flex program was the perfect fit for me because it allows me to continue my education while working in the field.
What did the cohort model — where you take all your classes with the same group of peers — bring to your experience?
Having a supportive cohort has been one of the greatest blessings. We have grown close and comfortable with each other and provide the support we need during stressful times. Our cohort is very diverse, and everyone brings new perspectives and ideas. The cohort model also helps to connect us with new opportunities and services because many of the students are already working in the field.
Were there any other aspects of the program that were particularly helpful for your career development?
The clinical skills we are learning in the program have really helped me in my job with Orange County Social Services and at my internship with Centralia Elementary School District. I have been able to apply what I learn and practice in class. The flex program has also allowed me to continue my employment because I can go to school after work.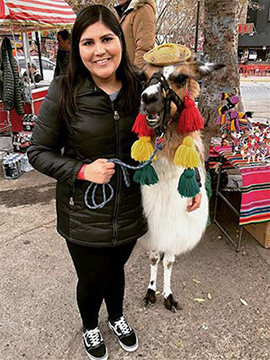 What interesting lesson have you learned participating in the Study Abroad course in Chile?
Although I come from a Spanish speaking background and Latino culture, Chile was a lesson in culture. Everything from the food, vocabulary and customs were different. One thing I learned especially in the social work field was how different clients experience services. People in Chile are very affectionate, and boundaries between Social Workers, clients, colleagues and professors were very different than in the US. For example, the social work students greeted their professors with a kiss on the cheek and called them by their first name. Social Workers also worked with clients on a more personal level. Home visits and field work were common, not all recipients had to seek out services in an office.
What advice do you have for students entering the program?
The MSW Flex program is excellent for working professionals. It can be stressful to balance work, school, internship and social life, but it is SO important to practice self-care. Ask for help when you need it, the professors are extremely caring and resourceful.
What are your plans after completing the program?
Since I am a CalSWEC recipient, I will continue to work for Orange County Social Services. I want to continue working with foster youth, and hope to make an impact in my community.
What's your next step?
Learn about admission requirements or join the MSW Flex email list. By joining the list you will also receive program and application updates.
Admission Requirements

Interested in what it takes to apply? Take a detailed look at our admission requirements.