Application process
Applications for Fall of 2024 will open on October 1, 2023. Because our program offers rolling admission, you should submit your application as soon as possible so that the admissions committee can evaluate it and give you a decision. The final date to submit an application is May 1, 2024. Please note that your application will not be reviewed until we receive all of the required documentation (see checklist below).
Admissions checklist
Complete the CSU application (application fee applies)

Campus: CSU Fullerton
Start Term: Fall 2024
Graduate Program: Pre-Health Profession Post Bacc Program

One set of unofficial transcripts from each college or university you attended must be sent to our program office by email to prehealth@fullerton.edu.
One set of official transcripts from each college or university you attended must be sent to admissions. Electronic transcripts are preferred and can significantly expedite the processing time.
Send Transcripts
Completion of FAFSA Application if you plan on requesting for Financial Aid
Verification of completion/in-progress of chemistry and math prerequisites (prerequisites must be completed by June 14, 2024)
One letter of recommendation; a maximum of five letters will be accepted. Your letter writer will upload their own letter once you submit your application.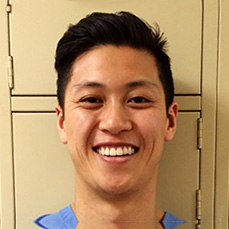 This program taught me professionalism to the next level. All eyes are on you. And that's not just for when you are applying to medical school, but more importantly when you're out in the real world.
- Evan Chang
What's your next step?
Learn more about our programs at an advising appointment or by joining the pre-health email list. By joining the list you will also receive program and application updates.
Advising

Let's talk! Book an advising appointment with Program Manager Brandy Schaal.