Fees
and

Financial Aid

At $500 per unit, our program's cost is the lowest of its kind among California universities. Upon acceptance, you are required to submit a non-refundable $250 enrollment administrative charge to confirm your seat in the program. This deposit is credited toward your first semester's tuition.

Federal Stafford unsubsidized loans are available to assist you in meeting your educational expenses. A FAFSA (Free Application for Federal Student Aid) must be completed to be considered for federal aid. For more information, please view our Financial Aid FAQs.

If you are active military or a veteran, your education benefits can be used for yourself or dependents. Financial resources for veterans can be found on the Cal State Fullerton Veteran Programs & Services Financial Aid page.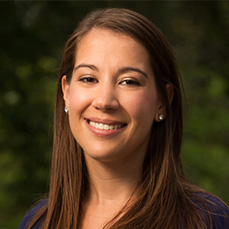 "It was an amazing experience. And I would have never had the opportunity to go to medical school without the Pre-Health Professions Certificate program. Economics and medicine have many parallels because both subjects require looking at every case individually while applying fundamental principles to find a meaningful outcome."
- Veronica Scott, UC Riverside School of Medicine
What's Your Next Step?
Learn more about our program schedule, or receive a Pre-Health Professions Program Guide by joining our pre-health email list. By joining the pre-health email list you will also receive program and application updates.
Program Schedule

Find out more about the classes you'll be taking in our program.