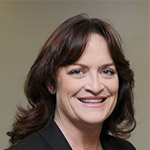 Dr. Victoria Costa
Professor and Program Coordinator for Teacher Induction Program
California State University, Fullerton
35+ years of teaching experience
Dr. Victoria Costa brings over 35 years of teaching experience to her role as the program coordinator for the Teacher Induction Program (TIP) at California State University, Fullerton. In this Q&A she talks about program benefits, the value of participating in a professional learning community and advice for incoming TIP students.
---
What is the Early Completion Option and what are the advantages of the ECO program? What are the advantages of the traditional two-year program?
The Commission on Teacher Credentialing requires all induction programs to offer early completion to candidates who have extensive and exceptional teaching experience, but who haven't been able to clear their credential. Our ECO program begins with a summer boot camp that includes a program overview, introduction to teacher inquiry, and completion of the first year teaching portfolio. Successful candidates then complete the second year of our program.
It is expected that experienced and exceptional teachers have less need for sustained and sequential professional development opportunities. Therefore, the program length is reduced. The major advantages of the Early Completion Option are reduced costs and time. However, candidates must be able to "hit the ground running." Candidates applying to the ECO are carefully evaluated to ensure they have the potential to be successful in this fast-paced one-year program.
For teachers with little classroom experience and few professional development opportunities, the two-year program offers a sustained and organized approach to improving teaching practice with the support of university faculty, a site-based mentor, and a cohort of peers. In addition, candidates in the traditional program get the opportunity to be observed by and receive feedback from a mentor four times over the length of the program. Research shows that the observation process is one of the most effective ways to improve teaching practice. And of course, the nine units of graduate work (compared to five in the year additional program) put candidates well on their way to completion of a masters degree and moving up on salary scales for most districts.
How does this program help students balance their job as a teacher with program assignments?
Our program is practice-oriented; we don't ask teachers to do anything that they aren't already doing. The big difference is we help them become reflective practitioners as they assess their teaching practice and identify ways to improve. We also organize our coursework into two-week modules, which allows new teachers to manage their time more effectively.
What advice would you give to incoming program participants?
My advice to new teachers is take some deep breaths and realize that these two years are going to pass by so fast. They should focus on their classroom practice, and use the Teacher Induction Program coursework and community to support their efforts. Our program is job-embedded for a reason. It's designed to help new teachers and provide the support they need.
What are the demographics of a program cohort?
One of the wonderful things about our program is that we have a great mix of participants—they are from all over California; from kindergarten through high school; and from private, charter and traditional settings. Even with this diversity, all of our new teachers are dealing with the same issues—how to create and manage a learning environment in which all students can succeed.
How much interaction is there among program participants?
Our classes are organized as professional learning communities, where participants learn from each other. In each module, new teachers engage in discussion on topics of common interest. Program alumni have emphasized how important this community is— that they learned as much, or even more, from each other than they did from course readings and activities.
Many of these teachers are at schools where they feel very isolated. Their schools may be so small that they are the only science teacher, or only third-grade teacher. So, our classes provide an important community for them to ask questions, share ideas and reflect on their daily activities.
I remember during my first year of teaching, I often went home at the end of the day and cried about how hard it was, and wondered whether I was reaching my students. I would have appreciated a supportive environment like we provide in our program.
Even though it does add work to their busy schedules, new teachers benefit from the induction process. Research shows that it works—that it makes a difference—and that it increases job satisfaction and ultimately contributes to retaining new teachers.