Admission Requirements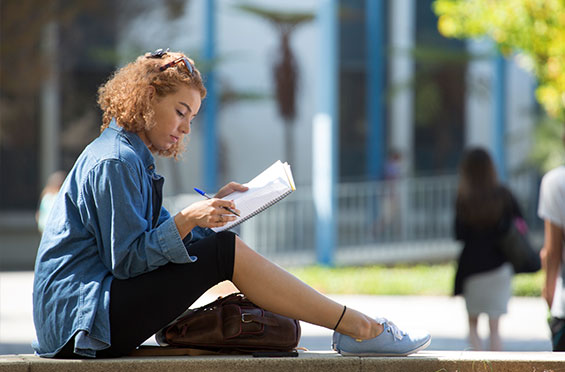 The BA in Sociology online degree-completion program requires incoming students to have completed their lower-division courses and have 60 to 69 transferable semester units from one or more community colleges, or other regionally-accredited institutions.
Included in these transferable units will be the lower-division general education requirements (see below) and the course Introduction to Sociology or its equivalent. The online degree-completion program comprises 51 semester units (17 courses), giving students a total of 120 required units to be eligible for graduation.
General Education Requirements
To be eligible for admission, transfer students must have 69-70 transferable units which include:
A minimum 2.5 GPA
A minimum of 30 semester units in CSU-approved General Education Coursework with a grade of C or better
The "Golden Four" requirements with a grade of C or better:

Oral Communication

Written Communication

Critical Thinking

Mathematics/Quantitative Reasoning

Good academic standing at the last college or university attended
Successful completion of Introduction to Sociology or its equivalent
Transferable Credits
To see if courses from your community college will transfer to Cal State Fullerton, you can use ASSIST
, a database that houses the transfer agreements between all California community colleges and California public universities. You may also contact the CSUF Transfer Center or Counseling Center at your community college for assistance.
For any questions about GE requirements or pre-application advising, contact the CSUF Transfer Center:
Phone: (657) 278-3358
Email: transfer@fullerton.edu
Out-of-State Applicants
If you are not a California resident, please view the state regulations page
to verify your eligibility for enrollment. You may also contact the advising and counseling center at your community college for assistance.
Note: These out-of-state regulations do not apply to those living outside the United States and its territories.
What's your next step?
Book an advising appointment to learn more or join our email list to get important updates.
Book Advising

Our program advisors are here to answer any questions you have about the program or admissions process, and can also help prepare you to succeed in the program and beyond. To book a session, visit our Advising page.