Projected outlook for some certified Game-Based Learning experts:
327,900Number of Jobs, 2019
$62,700Median Pay per year, 2020
9%Job Growth, 2019-2029 (FYI - 5% is average)
*U.S. Department of Labor, Bureau of Labor Statistics, Occupational Outlook Handbook – Training and Development Specialists
Become An Expert in Game-Based Learning in 5 Months
Enter the exciting world of game-based learning! Our Game-Based Learning Certificate Program helps you gain a solid and practical understanding of game-based learning through a series of three online courses. In a world where virtual education is becoming a necessity, game-based learning activities provide fun and engaging classroom experiences that can positively impact students everywhere.
This certificate program is great for not only K-12 teachers and higher education faculty, but also corporate trainers and learning & development professionals. Each course features team-based work and a gamified structure that provides participants with an engaging, active learning experience. Most importantly, this certificate program will help you develop a "gameful mindset" that can help you connect better with today's gamer generation of students.
Game-Based Learning Program Benefits:
You Will:
Develop a solid knowledge base about the various aspects and types of game-based learning
Learn frameworks for a gameful mindset and intrinsic motivation theory
Acquire game-based learning design expertise by analyzing and designing lessons that feature various types of games
Research current gamification programs
Identify best practices on incorporating gaming mechanics and principles in the online and in-person classroom
Ideal for:
Corporate/organizational trainers
E-learning designers
Instructional designers
Distance Learning professionals
Homeschooling parents and/or designers
Community college instructors
School counselors
Program Stats:
3 required courses
Fully online
10 months
5.4 continuing education units (CEUs)
Hear from program graduates!
"I just loved the class! I learned so much, and my students will greatly benefit from my learning. The instructor was very helpful and had vast knowledge in the subject. I would be very interested in further GBL or game theory courses if they were offered. And I have already recommended this course to other instructors! "
– Melissa U., higher education instructor
Participant of Introduction to Game-Based Learning pilot course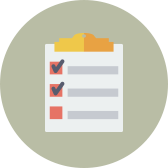 Want to know more? Read our FAQ's here!
Please note: Students must register no later than 2 business days prior to the course start date. If you missed the registration window or have any questions, please contact EIP Student Services at eipconnect@fullerton.edu.
For optimal viewing of the course schedule below, please view on a tablet or desktop

Note:
Click on the course title to view all available course sections. Hover over the colored labels to view where the course will be offered
.