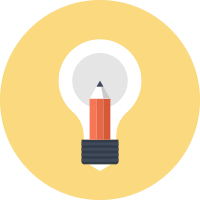 Grab a seat and join CSUF EIP to learn more about the new Level Up! Game-Based Learning Microcredential Program
Projected outlook for some certified Game-Based Learning experts:
354,800Number of Jobs, 2021
$61,570Median Pay per year, 2021
8%Job Growth, 2021-2031
*U.S. Department of Labor, Bureau of Labor Statistics, Occupational Outlook Handbook – Training and Development Specialists
Learn about: Games for Teaching and Workplace Learning Microcredential
Enter the exciting world of games for teaching and workplace learning! Our Level Up! Game-Based Learning Microcredential Program helps you gain a solid and practical understanding of game-based learning through a series of three online microcourses in the Games for Teaching and Workplace Learning Microcredential. In a world where virtual education is becoming a necessity, game-based learning activities provide fun and engaging classroom experiences that can positively impact students everywhere.
These microcredential courses are great for not only K-12 teachers and higher education faculty, but also corporate trainers and learning & development professionals. Each course features an engaging, active learning experience that provides opportunities to learn from and connect with other like-minded education and training professionals. Most importantly, this microcredential program will help you develop a solid knowledge base about identifying, analyzing, and designing games for teaching and workplace learning.
Games for Teaching and Workplace Learning Microcredential Benefits:
You Will:
Be able to understand, evaluate, and design games for teaching and workplace learning
Develop a "gameful mindset" to help connect better with today's gamer generation of learners
Actively engage with other microcourse participants. Unlike traditional online courses that rely on video and quiz format, these microcourses emphasize social learning to learn from others and help others learn
Participate in an engaging and fun learning experience in a gamified, online course environment
Learn in a shorter, more focused format in which you can set aside 3-5 hours a week of dedicated time for each microcourse
Receive a digital badge after successfully completing each microcourse. Upon successful completion of the three microcourses, you will receive a microcredential
Ideal for:
Learning & Development professionals /Organizational trainers
HR professionals who design staff development training programs/courses
K-12 educators, counselors, and staff
Higher Education faculty and instructors
E-learning professionals; Instructional Designers
Educators - museum, arts, parents (homeschooling)
Microcredential Stats:
3 required microcourses
Online, Asynchronous
10 weeks
Hear from program graduates!
"I just loved the class! I learned so much, and my students will greatly benefit from my learning. The instructor was very helpful and had vast knowledge in the subject. I would be very interested in further GBL or game theory courses if they were offered. And I have already recommended this course to other instructors! "
– Melissa U., higher education instructor
Participant of Introduction to Game-Based Learning pilot course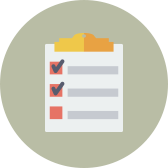 Want to know more? Read our FAQ's here!
Please note: Students must register no later than 2 business days prior to the course start date. If you missed the registration window or have any questions, please contact EIP Student Services at eipconnect@fullerton.edu.
For optimal viewing of the course schedule below, please view on a tablet or desktop

Note:
Click on the course title to view all available course sections. Hover over the colored labels to view where the course will be offered
.