In the middle of spring semester, every single one of our professional development programs transitioned to virtual instruction. We, along with the rest of the CSUF departments, made major changes in a very short amount of time.
We went from operating out of two physical locations to completely online. We are proud to say that we made the transition safely, efficiently and effectively.
The Extension & International Programs IT team led the way in teaching our staff how to set up remote working stations. The Learning Design & Development and Programs teams worked closely with instructors to build virtual classrooms for their students.
While the transition was not flawless, the process was efficient and protected the health and safety of staff, instructors and students at the beginning of the outbreak, ultimately eliminating the risk of exposure to the virus in our workplace.
We were also able to provide free resources to the public, including a series of financial webinars and professional development courses.
Looking forward, our team continues to refine our virtual classrooms and plans to expand learning opportunities.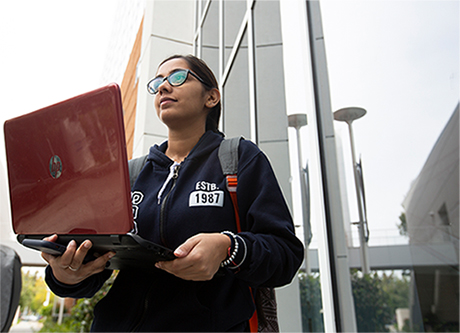 Registration for Summer Session was well underway when the pandemic hit. Although the original Summer Session schedule had many online classes, it also had numerous in-person and hybrid classes. The entire class schedule had to be redone and communicated to students, faculty and staff.
In addition to this, the Learning, Design & Development team gave their time to Faculty Support Services to ensure summer courses made a smooth transition to virtual instruction.
Our operational units were also impacted, converting numerous in-person processes to online and virtual modes for business continuity.
We would like to give huge thanks and applause to our staff who worked tirelessly to ensure that summer classes were able to continue, even in the midst of a global crisis.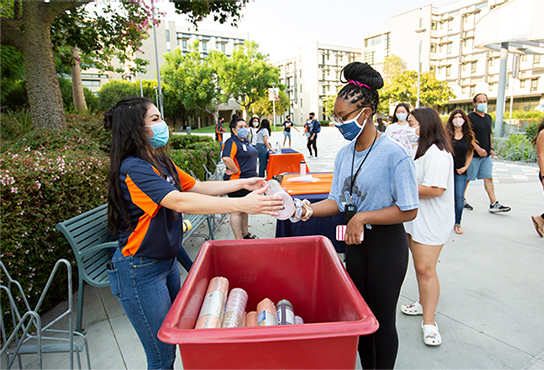 In April it became clear the campus would not permit in-person classes, and all efforts focused on expediting a new virtual Summer 2020 Titan Youth Program.
With less than seven weeks before the first summer class, new schedules were incorporated, classes evaluated for effective transition to online, contracts renegotiated, a new email campaign was developed and launched, websites updated, registration converted, and an extended effort by the TYP team to respond to parent's concerns in one-on-one emails and phone communications to maintain a successful level of engagement.
The quick pivot to a virtual Titan Youth Program was successful. Although not without its challenges and unexpected hiccups, we were able to continue to offer these educational opportunities to the future generation, expand the proximity of the children we serve, and pilot out a new virtual program that is anticipated to continue both into the academic year and remain long after the pandemic restrictions have lifted. The new virtual platform increased access and flexibility for families seeking safe supplemental instruction and enrichment programs while sheltering-in-place.
Fullerton Arboretum
We brought together supporters of the Arboretum to redefine campus and community engagement online, drawing upon the unique strengths of the Arboretum. These programs created a strong sense of community, and brought us together despite physical distancing imposed by COVID-19.
In addition to these initiatives, an intensive fundraising campaign is also currently taking place. Fullerton Arboretum relies heavily on donations, memberships and event rentals to maintain the grounds and preserve the many plants and projects taking place in the gardens.
Continuation of Online Programs:
Our online programs continued as planned, including all our online educator programs and degree completion programs.
In conclusion
The onset of COVID-19 demanded quick, radical changes to how Extension & International Programs functioned. We are proud of the way our team was able to pivot and be nimble while remaining dedicated to keeping our programs running and our students engaged.
"In response to COVID-19, we are offering more flexible program schedules than ever, utilizing innovative modes of instruction, and providing specialized and responsive support for diverse learners from a variety of backgrounds including those who otherwise may not have easy access to higher education." – Christopher Swarat, Associate Vice President of EIP