IMPORTANT INFORMATION:
Covid-19 vaccination is required for any student enrolled through Open University in course sections meeting in-person or in a hybrid format. For those eligible, an approved booster dose is also required by February 7, 2022. There are no options to request a religious or medical exemption if enrolled through Open University.
Enrollment through Open University into only fully online courses does allow you to attest you are in a fully online (WEB) course(s) and will not access any CSUF facilities nor participate in any on-campus CSUF activities, programs or other instruction. Therefore, status of COVID-19 vaccination and booster dose would not be required.
When you log into the CSUF Portal to access your course, you will receive a Portal Message requesting you attest to Covid-19 vaccine and booster dose status (if eligible)

or

attest you are only enrolled in a fuly online course(s) and will not be coming to the campus in person. You will not be able to bypass this message and access your course(s), until you have completed this information.
Spring 2022 instruction starts online (January 22-February 6):

Due to the recent spike in Omicron cases, in-person instruction will be delayed until Monday, February 7, 2022. You should plan to participate in your course(s) online during the first two weeks of the semester. Once enrolled, you will access course information via Canvas and should direct any course-related questions to the instructor of the course. Please note the campus will remain open during this time. Some university departments or services could be slightly modified to remote work to further reduce the number of people on campus, but the university is fully operating.

Visit Titans Return: Covid-19 Recovery for additional university information and CSUF guidelines regarding the current status of the campus.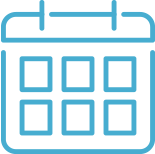 Open University: Access to Academic Credit Courses at Cal State Fullerton
Use the links below to learn more about the important dates and deadlines for each of the upcoming academic terms.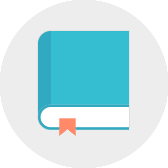 What is Open University at Cal State Fullerton?
Open University allows students not currently admitted to CSUF, to access enrollment into academic credit courses from the regular schedule of degree courses at the university.
Learn More about Open University