Open University: Access to Academic Credit Courses at Cal State Fullerton
What is Open University?
Open University (OU) at CSUF is an opportunity for non-admitted students to enroll as a guest in regular university schedule of courses with professor permission and space availability.
You may request to enroll in courses at the undergraduate level (100-400) where you have read course descriptions and can acknowledge you meet the stated prerequisites (or equivalent) of those courses. Some academic departments may ask to see an unofficial transcript for approval.
Graduate level courses (500's) require additional consultation and approvals before starting the Request for Approval process. Please consult directly with the graduate advisor/program before requesting to add this type of course.
Who Does Open University Serve?
Students that need to
complete academic credit courses for professional reasons

complete prerequisites for a graduate degree or professional program

finish credits for degree completion

take a course to transfer to another university
Or, are students
experiencing academic disqualification from CSUF

planning to transfer to an undergraduate program at CSUF
Are you a returning CSUF student that previously attended Cal State Fullerton? Visit Bring Back Titans for more information to facilitate your return.
Ready to Get Started?
Registration windows vary per semester/term. Please review Instructions to Enroll as well as the semester/term for additional specific dates and details. The first step is to Update or Create your Student Record. This step is always first for each semester/term you enroll via OU.
*If you receive an error message when updating/creating your student record, try clearing the "cookies/cache" in your browser.
| | | |
| --- | --- | --- |
| Application Fee | N/A | N/A |
| Spring 2023 | Record Access opens December 15, 2022 | Registration opens January 9, 2023 |
| Summer 2023 | Record Access opens February 7, 2023 | Registration opens April 3, 2023 |
| Fall 2023 | Record Access opens March 13, 2023 | Registration opens August 7, 2023 |
| Winter 2024 | Record Access opens October 2, 2023 | Registration opens late October 2023 |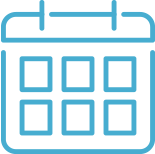 Important Dates & Details
Use the links below to learn more about the important dates and details for each of the upcoming academic semesters/terms.