IMPORTANT INFORMATION FOR UNIVERSITY SEMESTER ABROAD STUDENTS:
As a guest student to CSUF in the University Semester Abroad Program, COVID-19 vaccination is required if you are enrolled in course sections through Open University. For those eligible, an approved booster dose is also required. There are no options to request a religious or medical exemption if enrolled through Open University.
Once enrolled in a course section, when you log into the CSUF Portal to access your course, you will receive a Portal Message requesting you document your vaccine information. You will not be able to bypass this message and access your course, until you have completed the information requested.
Visit Titans Return for additional university information and CSUF guidelines regarding the current status of the campus.
University Semester Abroad is a unique academic and cultural experience for international students looking to study in Southern California, United States for one or two semesters.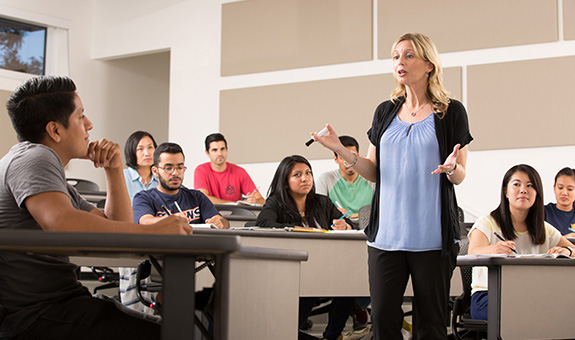 Through University Semester Abroad, students learn from experienced professors, study with American students and enjoy other program benefits.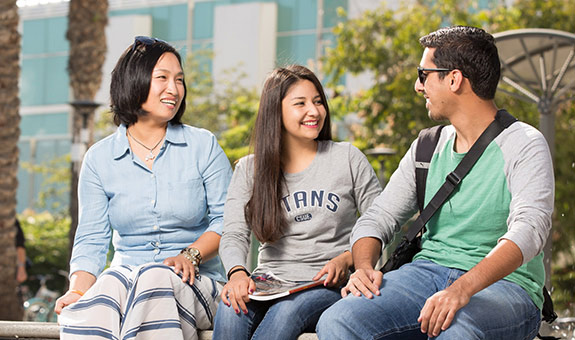 University Semester Abroad offers opportunities to study for one or two semesters over spring, summer or fall at Cal State Fullerton.
Want to make research
part of your CSUF experience?
California State University, Fullerton's International Research & Study Program
provides research opportunities to international students.
Why Cal State Fullerton?
Cal State Fullerton is a nationally ranked public university
that offers a wide array of opportunities for international students:
100+ majors offered from 8 different colleges
3,200 university classes with transfer credit
1,000+ international students from 70 countries
300+ student clubs and organizations
---
More information on life at Cal State Fullerton is available on our Family Page.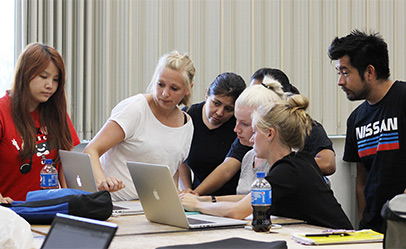 Search CSUF Courses
Get a head start on your Cal State Fullerton experience with the University Catalog, which allows you to search courses by keyword, college or program.
Note: we cannot guarantee enrollment or that classes will be offered during a specific semester
Questions?
We know studying in America is a big decision and you probably have questions. Our staff is happy to help. Send us a message and we will get back to you as soon as possible.