Campus Services
California State University, Fullerton's campus community offers many learning and recreational activities for international students. Below are some resources we think might be of interest. If you have any questions or need assistance, please contact us.
---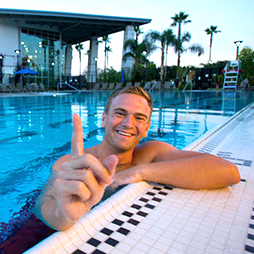 Student Recreation Center
The Student Rec Center is a state-of-the-art facility with several exercise options: workout rooms, an indoor track, an outdoor swimming pool, a rock-climbing wall, racquetball courts and many more. Memberships are available for all international students.
---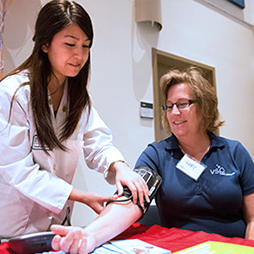 Health Services
The Student Health and Counseling Center (SHCC) provides health services and counseling services for all students on campus. There is little or no cost for basic health care treatment. You can get more information on international student health insurance on our Health Insurance page.
---
Campus Clubs
Joining a club is a great way to make friends and practice your English. CSUF has over 250 clubs, including cultural, athletic, academic and major specific, so you should be able to find one—or several—that interest you. You can search for clubs here, or contact us for assistance in finding the club that best suits you.
---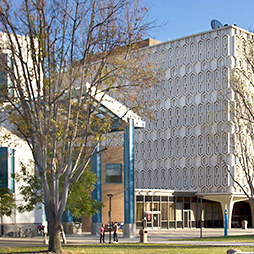 Pollak Library
The Pollak Library on our campus includes over 1.3 million books. International students may borrow books for school work or just for the pure enjoyment of reading for pleasure.
---
Campus Dining
There are numerous cafés and restaurants on campus. You can learn more about campus dining here, or watch the video below, which provides information on where they are and what they serve.
---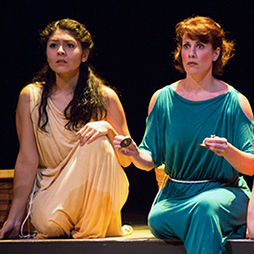 Performing Arts Center
California State University, Fullerton's College of the Arts provides a wide variety of cultural attractions showcasing student and faculty talent, as well as many guest artists. International students may receive discounts on musical/dance concerts, art exhibitions, and theatrical productions.
---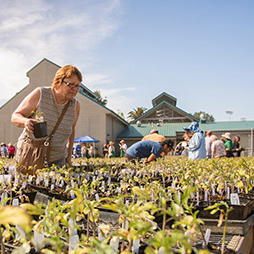 Fullerton Arboretum
Fullerton Arboretum is a 26-acre (11-hectare) botanical garden that provides a relaxing environment without even leaving campus. With four different natural habitat collections, this is the largest botanical garden in Orange County.