About the University
---
California State University, Fullerton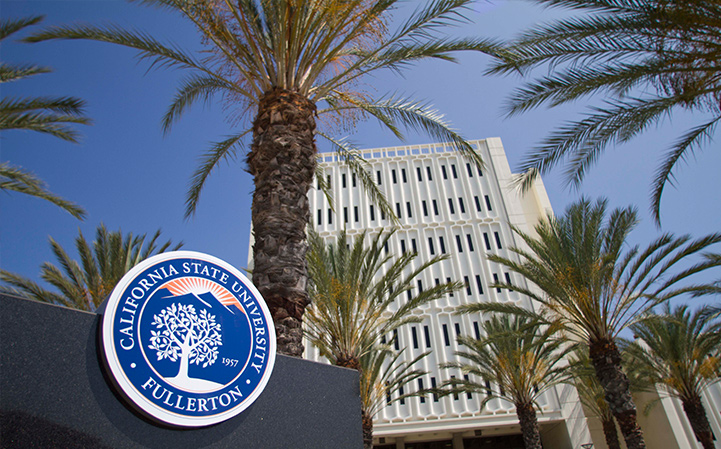 Founded in 1957, California State University, Fullerton (CSUF) is a major regional university in an area that includes Orange County, metropolitan Los Angeles and the Inland Empire.
The University's beautiful 240-acre (97-hectare) campus is about 25 miles (40 kilometers) from downtown Los Angeles and 20 miles from nearby beaches.
To ensure a safe campus for students, CSUF has its own police department that is on duty 24 hours a day.
National Rankings
U.S. News & World Report (September 2015): ranks CSUF 7th among "Top Public Universities-Master's Institutions in the West" and 37th among "Best Regional Universities" in the West.
Diverse Issues in Higher Education (2015) ranks CSUF 11th in the nation in terms of baccalaureate degrees awarded to minority students, based on data from the US Department of Education.
Hispanic Outlook in Higher Education (2015) ranks CSUF No. 1 in California and 5th in the nation among top colleges and universities awarding bachelor's degrees to Hispanics, based on 2011 data from the US Department of Education.
Cal State Fullerton by the Numbers
38,948 students enrolled

250,000+ alumni

1,800 full- and part-time faculty members

8 colleges; 107 degree programs

International students from 80 nations
Student Body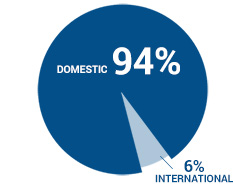 Accreditations
CSUF is accredited by Western Association of Schools and Colleges.

In addition, departments and programs have distinguishing accreditations in art, athletic training, business, chemistry, communications, communicative disorders, computer science, dance, engineering, music, nursing, public administration, teacher education and theater. A full list of accreditations and associations can be viewed on the Cal State Fullerton Catalog website.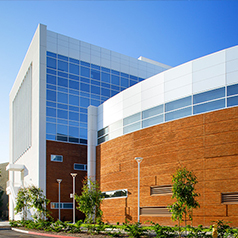 Colleges
Note: The College of Business and Economics is the largest accredited business school on the West Coast of the United States. It also holds dual accreditation by the AACSB (Association for the Advancement of Collegiate Schools of Business), the premier international accrediting body for business schools, for both Business Administration and Accounting. Only 8% of business schools worldwide have achieved this distinction.