University Semester Abroad / Discover CSUF
---
Living and studying abroad is a big decision for both a student and his/her family. We hope the information below helps you understand more about studying at California State University, Fullerton and living in Southern California.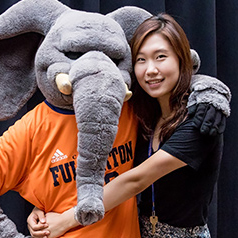 California State University, Fullerton (CSUF)
CSUF was founded in 1957 and is one of the largest campuses within the California State University system. It prides itself on combining the best qualities of teaching and research, and has earned many recent distinctions.
Ranked among the "Top Public Universities" in

US News & World Report

CSUF's College of Business and Economics is the largest accredited business school on the West Coast and has been included in

The Princeton Review's

Best Business Schools listing for nine consecutive years
---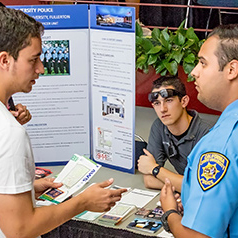 A Safe and Welcoming Campus
Our safe, suburban campus is located in a quiet, residential community between Los Angeles and San Diego. There are several shops and restaurants within walking distance.
To ensure the safety and peace of mind of our students, CSUF has its own police department of 27 officers. These officers conduct vehicle, foot and bicycle patrol throughout the campus and housing community 24 hours a day.
---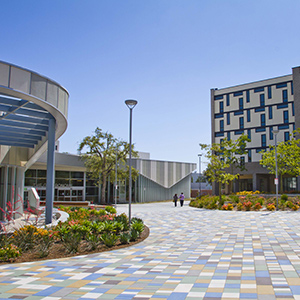 Housing Options
There are several housing options available for our international students:
Apartment-style student housing located on the University campus
Apartments for rent or lease within walking distance of the University
Our International Programs office can assist with placement and finding the best available option.
---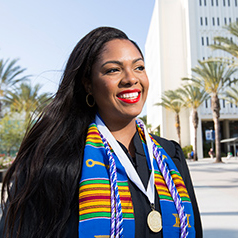 Academics
With well over 2,000 faculty members, CSUF is able to offer a wide range of courses and disciplines. The University's 8 colleges offer 107 degrees, including 55 undergraduate and 54 graduate programs.
College of the Arts
College of Business and Economics
College of Communications
College of Education
College of Engineering and Computer Science
College of Health and Human Development
College of Humanities and Social Sciences
College of Natural Sciences and Mathematics
Popular majors at CSUF are Business Administration, Computer Science, Communications, Biology, Cinema and Television Arts, English, Human Development, Linguistics, Civil and Electric Engineering, Finance, Accounting, International Business and Economics.
---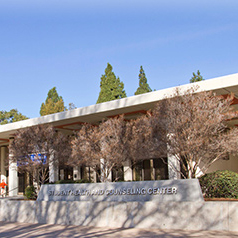 University Resources
CSUF has numerous University resources for international students, including:
Pollak Library: Collection includes over 1.3 million books and is open 24 hours a day during finals
Student Health and Wellness Center: On-campus center provides basic health care to students at no cost.
Student Recreation Center: The two-story, 8,825-square-meter facility features a rock wall, cardio room and outdoor pool
Student Organizations: Over 350 organizations and clubs reflect the diversity of our students and their wide range of interests
---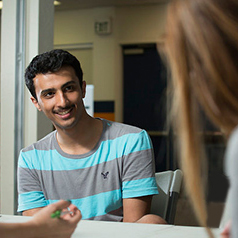 International Student Support
Professional staff at CSUF's International Programs office offer support to international students attending the University.
This support includes on-campus activities and academic workshops designed for international student success, as well as assistance with housing, visa, health insurance, advising, orientation and employment.
---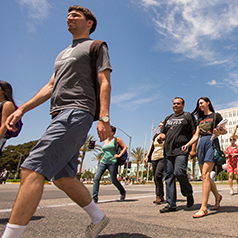 Program
University Semester Abroad (USA) is a non-degree program where international students visit the California State University, Fullerton campus for a semester or two.
Experiencing a semester at CSUF gives international students the opportunity to interact with American students, faculty and other international students. For those who are a part of the USA program, every day is an adventure in American culture - meeting new people, trying new foods, learning something new.
During their stay, students will have the opportunity to:
Take university courses, earning credits that may transfer to their home university
Live in an apartment near the university or in a dormitory
Visit Southern California attractions such as Disneyland, Hollywood, beaches and more
Join international groups on campus and participate in all the student events and activities