Program Fees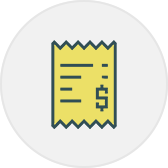 The Bachelor of Arts in Humanities & Social Sciences Online Degree Completion Program at California State University, Fullerton is an affordable, convenient way to complete your degree requirements. At a rate of $425 per unit, the program is one of the best values available from an accredited university. You will earn the same degree that on-campus students earn, but with a few differences in the path you'll take to do so:
| BA in Humanities & Social Sciences Online Degree Completion Program | On-campus Humanities & Social Sciences Degree Programs |
| --- | --- |
| Interdisciplinary degree | 23 different undergraduate degree programs |
| Cohort-based, set curriculum | May take classes in any order subject to pre-requisite requirements |
| Guaranteed seats in classes | Seats not guaranteed |
| Classes exclusively online | Classes mostly on campus |
| Part-time enrollment (6-9 units per semester) | Part-time or Full-time enrollment |
| Cost: $425 per unit | Cost: Varies - Part-time enrollment (1-6 units) for Fall 2018: $2,241 |
| Complete the program in 3 years | No set graduation date |
Although fees are subject to change without notice or obligation, every effort will be made to minimize costs to the students while maximizing that value. Our online program is designed to give students the feel of an on-campus program whenever and wherever possible; in addition to being taught by the same faculty as our on-campus students and receiving the same degree, you'll also have access to some of the same services and benefits, including: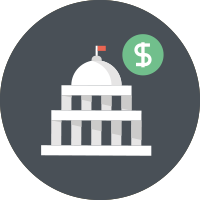 Financial Aid
You may also be eligible to receive financial aid or military benefits. Find out more on our Financial Aid page.
What's your next step?
Book an advising appointment to learn more or join our email list to get important updates.
Book Advising

Our program advisor is here to answer any questions you have about the program or admissions process, and can also help prepare you to succeed in the program and beyond. To book a session, visit our Advising page.
.