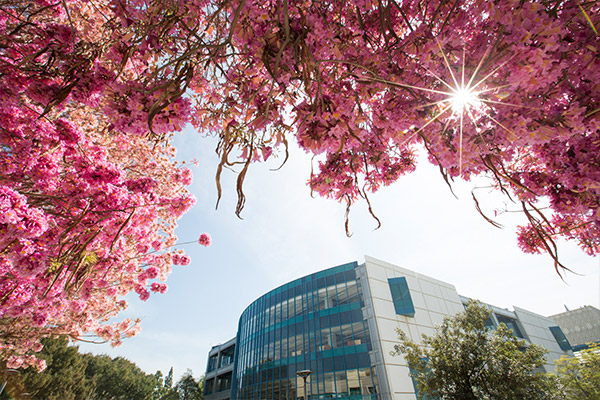 Spring 2023 Semester
Cal State Fullerton's Spring 2023 semester is January 21 through May 19. The schedule of classes is viewable on or after October 3, 2022, and the electronic request for approval and enrollment process opens January 9, 2023 with a link activated at 8 a.m. on this website
Important: Covid-19 Vaccination Requirement
Covid-19 vaccination is required for any student enrolled through Open University in course sections meeting in-person or in a hybrid format. There are no options to request a medical or religious exemption if enrolled through Open University.
Enrollment through Open University into a fully online course(s) only does allow you to attest you are in a fully online (WEB) course(s) and will not access any CSUF facilities nor participate in any on-campus CSUF activities, programs or other instruction. Therefore, status of COVID-19 vaccination would not be required.
Visit Titans Return for additional university information and CSUF guidelines regarding the status of the campus for the Spring 2022 semester.
Important Dates and Deadlines for Spring 2023
Below are the important dates and deadlines to know before you start. For detailed instructions on the request for approval and enrollment process, visit our Enrollment Instructions page. If you have any question, send us a message from our Contact page.
Request for Approval and Enrollment Process
You may request approval and enrollment for any course section you are eligible to complete, whether it displays as open, closed, or wait-listed. If approved, and physical space and other parameters allow, you may be enrolled.
You MUST clear all Registration Holds on your CSUF Student Record
Do resolve any listed registration holds noted in your CSUF Student Home Page prior to requesting approval to enroll into courses. This includes Title IX training holds placed on all student records. If approved to register into a course section(s), you will not be able to process enrollment with an active Hold in place. If you are a returning Titan to CSUF and no longer have access to log into the CSUF Portal to view prior Holds, please contact EIP Student Services at eipconnect@fullerton.edu or 657.278.2611 to re-gain access. You must provide complete name, CWID number and prior dates of enrollment, if needed.
Approval for Wait-listed Course Sections and Confirmation of Official Enrollment
An approved enrollment for a wait-listed course section cannot be processed until Monday of the second week of the semester. If an instructor has approved you to add a wait-listed course section, do contact the instructor directly to request view access to the course in Canvas prior to official enrollment. View access to the course in Canvas, however, is not official enrollment. For course sections meeting in-person, please be sure to attend and participate in the class meetings during the finalization of the approval process. It is critical to not miss class meetings, as this could affect the outcome of your approval to add the course. Again, you are not officially enrolled until you receive confirmation from EIP Student Services via email and the course appears in your class schedule in your CSUF Student Center.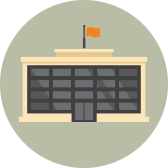 Important Open University Disclosures
Students academically disqualified from CSUF may enroll in a maximum of six (6) units during Fall, Spring and Summer terms. Students academically disqualified from CSUF are limited to three (3) units during a Winter term.
Enrollment through Open University is on an approved space-available basis by instructor and department.
A maximum of 24 units earned through Open University at CSUF may count toward the cumulative units required for a bachelor's degree at CSUF. Additional units could meet specific degree/course requirements.
Courses taken through Open University enrollment do not meet the residency requirements for a bachelor's degree at CSUF (30 units for the degree; 24 units in upper division courses). For graduate degrees, usually 6 to 9 units of approved courses completed through Open University may apply, but for degrees which require more than 30 units, more units of credit could apply. Please consult the department graduate advisor of your program.
To view course descriptions and prerequisite information, visit Cal State Fullerton's University Catalog.
For other important dates, including scheduled campus closures, visit the CSUF Academic Calendar.