International Students & Scholars / Advising
International Student Advising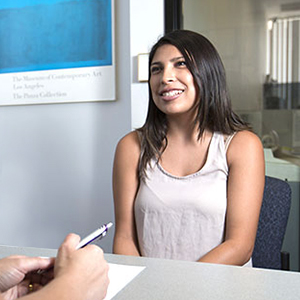 International Students and Scholars (ISS) provides advising and services to international students attending California State University, Fullerton. The ISS advising team serves as your primary resource for immigration-related issues such as maintaining your non-immigrant status, travel, health insurance requirements, employment authorizations, as well as cultural adjustment issues.
There are several different types of CSUF advisors --- academic, career, major, graduate/faculty—working together with the ISS Advising Team to ensure your success in your academic pursuits.
For academic advising, such as course selection and graduation requirements, please refer to the appropriate department below:
Graduate Students
For graduate academic advising, please consult with your Academic Department Graduate Advisor.
For general graduate academic advising or for list of Graduate Advisors, please refer to the Office of Graduate Studies.
In-Person Drop-In Advising (PLN-120)
For assistance with quick questions or inquiries, ISS offers an in-person drop-in advising option at PLN-120 (Pollack Library North, Room 120). Drop-in advising will not require a scheduled appointment and is intended for quick questions and answers (no more than five minutes in length). Students will be helped in the order they arrive. Sign-ups must be made in person by the student and will open 30 minutes before the advising block opens. Availability will be dependent upon the number of students waiting.
See below for the days and hours of availability (subject to change). Drop-In Advising will be not be offered on days the campus is closed.
Day of the Week

Morning Availability
(Sign-ups open at 8:30am)
Afternoon Availability
(Sign-ups open at 1:30pm)
Monday
9am to 10am
2pm to 4pm
Tuesday
9am to 10am
2pm to 4pm
Wednesday
9am to 10am
2pm to 4pm
Thursday
9am to 10am
2pm to 4pm
Friday
9am to 10am
2pm to 4pm
Virtual Appointments
Limited 10-minute virtual appointments are available Monday through Friday.
Letters and Forms: No appointment is needed for these ISS requests. Before scheduling an appointment to place a request or submit a form, please first visit our Letters & Forms page to find and complete the desired request form electronically. Allow ISS time to process these requests.
Virtual Appointment Guidelines
Virtual ISS Appointments are for currently enrolled and OPT/STEM OPT students only.

If you are admitted and have not received your I-20 or DS-2019 within the ISS Processing Timeframe, please email ISS at iss@fullerton.edu.
If you are a prospective student with questions regarding applying for admission or other admission-related concerns, please contact Office of Admissions.

Before booking an appointment, please research and review information found on the ISS website.
Please do not book multiple appointments on same day or several appointments within same 5-day period, in consideration of other students needing to book appointments. Multiple bookings within same day or within 5- day period will be cancelled by ISS.
Please do not book an appointment to check on status of a submitted form or letter request. See ISS Processing Timeframes.
The advising appointment page will automatically display the date of the earliest available appointment. If you see a message saying there is no availability on the date you selected, that means we are entirely booked for that day. If you wish, you can check back later to see if there have been any cancellations or you can schedule an appointment on a future date.
If you are unable to keep your appointment, please cancel your appointment no later than 8:00am on the day of your appointment, to allow other students to make appointments.

Instructions

Virtual advising sessions will be conducted via Microsoft Teams. There is no need to download any software or applications.

Click on the button below.
Select a time.
Please ensure that prior to booking an appointment with your ISS Advisor, you have read and understood the guidelines and instructions listed above.