International Students & Scholars / Advising
International Student Advising
COVID-19 Impact: International Student Advising has gone Virtual. Please be sure to be available at least 5 minutes before your scheduled virtual appointment. Due to limited availability, appointment times will be strictly adhered to. You will be asked to reschedule if you are unable to begin your appointment on time.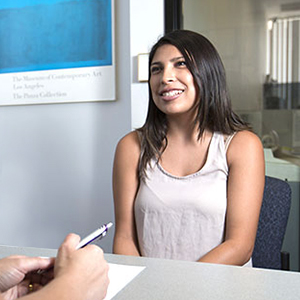 ISS provides services and advising to international students and scholars attending California State University, Fullerton. Our office can assist you with immigration-related issues, such as maintaining your non-immigrant status, enrollment requirements, international or domestic travel, health insurance and employment authorizations. We also advise on cultural adjustment and CSUF policy and procedures.
For additional services, please visit our Letters and Forms page. No appointment is needed for these requests.
Same-Day Virtual Appointments (Sign Ups Begin at 8:30 AM)
Limited same-day 10-minute virtual appointments are available Monday through Friday at select times. Sign ups begin at 8:30 AM (California time). Please note that space is limited and appointments are first come, first served. If there are no appointments available on a given day, the calendar will indicate "No times are currently available" and we encourage you to check back on the next business day.
To make a same-day virtual appointment, visit this web page at 8:30 AM and select an available time from the booking calendar by clicking the button below. Virtual advising sessions will be conducted via Microsoft Teams. There is no need to download any software or applications.
Tip: If you visit the booking calendar page at exactly 8:30 AM and the calendar displays "There is no availability on this date. Please choose another one." , wait a few minutes, then refresh the booking page periodically.

For academic advising, such as course selection and graduation requirements, please refer to the appropriate department below:
Graduate Students
For graduate academic advising, please consult with your Academic Department Graduate Advisor.
For general graduate academic advising or for list of Graduate Advisors, please refer to the Office of Graduate Studies.