Employment / Curricular Practical Training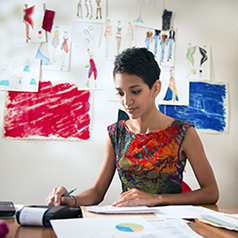 Curricular Practical Training
Curricular Practical Training (CPT) is a type of off-campus work authorization which permits eligible F-1 international students to engage in paid or unpaid work experience which "is an integral part of the established curriculum" and "directly related to the student's major area of study." Employment includes alternate work/study internship, cooperative education, or any other type of required internship or practicum.
Integral part of an established curriculum means the opportunity must be required by the curriculum or, if not required, the student must receive academic credit for the training. Enrollment in a specified course must be concurrent with the employment (see CPT Start and End Date section). CPT is not possible for graduate students enrolled in GRAD 700. If the work experience is solely sought because it is beneficial, relevant, or excellent professional/personal experience, it does NOT qualify for CPT. Student should seek advisement from ISS advisor regarding eligibility for other off-campus work permits.
Employer Specific Authorization
CPT is an employer specific work authorization. You are only authorized to engage in employment for a specific internship employer as listed on your I-20. If you change the position or host organization prior to the internship start date, then you must immediately notify International Students & Scholars (ISS), your internship coordinator or instructor, and re-submit all required internship and CPT request paper work with a new internship offer letter.
An F-1 student is eligible to apply for Curricular Practical Training if they meet all of the following requirements:
Must be in valid F-1 status for one academic year (at least two semesters). A transfer student must have completed at least one semester at CSUF prior to the CPT authorization.
Must maintain a full course of study in the program indicated on I-20
Must be in good academic standing (not on academic, administrative, disciplinary, or graduate probation).
Must obtain approval from designated academic or faculty advisor(s) in College and/or Department. Please consult with your department or College for any additional internship requirements and restrictions.
Must enroll in internship course or equivalent to receive academic credit for training.
Part-Time CPT: Internship is limited to 20 hours or less per week. While a student is continuing a degree program, only part-time CPT will be allowed during the Fall or Spring semesters. It does not affect eligibility for post-completion Optional Practical Training (OPT).
Full-time CPT: Internship hours are more than 20 hours per week. Full-time CPT is available only during the summer. Please check with your Internship Coordinator if other rules apply. If you accumulate 12 months of full-time CPT you will not be eligible to apply for post-completion Optional Practical Training (OPT).
CPT combined with On-Campus Work: During Spring or Fall semester, if you plan to work on-campus while on approved part-time CPT, you are limited to no more than 20 hours per week for on-campus employment and no more than 20 hours per week for part-time CPT. The combined employment time cannot exceed 40 hours total per week.
CPT Start Date and End Date
Academic internship may begin as early as the first day of the semester and must end no later than the last day of final exams week. It is your responsibility to inform the internship host organization that your internship dates must fall within the dates of the CSUF academic semester or term. Please see chart below:
Internship Term
Semester/Term Start Date
(Earliest Internship Start Date)
Semester/Term End Date
(Latest Internship End Date)
Deadline to Submit CPT Request to ISS Office

Fall/Spring/
Summer Intersession

First day of Instruction for Semester or Term
Last day of Final Examinations for Semester or Term
Add/Drop Deadline of Semester or Term

Examples:

Fall 2023

Spring 2024

Summer 2024

08/20/2023

01/20/2024

05/28/2024

12/15/2023

05/24/2024

08/02/2024

09/05/2023

02/05/2024

TBD
CPT vs. Pre-Completion Optional Practical Training (OPT)
| CPT | Pre-Completion OPT |
| --- | --- |
| You must register for the internship or equivalent course. | No internship course registration is required. |
| You pay the tuition and fees for the course. CPT authorized by ISS office. Allow time for ISS processing. No same day or next day processing. | File Form I-765 Application for Employment with USCIS application fee; allow 2-3 months average processing time. |
| CPT is authorized for a specific period to coincide with the semester or academic term. | You request an intended start date. You may begin to work after the approved date upon the receipt of your EAD (Employment Authorization Document) card. |
| Deadline to apply for CPT is the Add & Drop deadline for Fall, Spring, or Summer term | Apply no earlier than 90 days prior to your desired start date of employment. |
| You cannot change employers during the CPT authorization. | You may change employers during the approved pre-completion OPT period. |
| If you obtain a second internship with your current host organization, you need to re-enroll for the internship course, repeat CICE registration, and CPT application process. | Pre-completion OPT time will be deducted from total 12 months of Optional Practical Training allocation. |
| You are not eligible for CPT while on GRAD 700. | You are eligible for Pre-Completion OPT while on GRAD 700. |
Application Procedure for Academic Internships
The Center for Internships & Community Engagement (CICE) administers the process of approving academic internships for credit. In order to be eligible for CPT you must be enrolled in the academic internship class for your discipline during the semester you will be conducting the internship. This is the mechanism through which you will receive course credit. CICE's Academic Internship Information Cards provide specific information for each major's class, along with instructions on how to find an existing internship or register a new one, and how to complete the CICE registration process.
Steps to Obtain CPT:
Review ISS website to determine eligibility and application requirements. If you have questions about your eligibility, schedule an appointment with an ISS Advisor. Please also check with your department or College for additional rules on internships.
Refer to the CICE Info Cards for more information instructions before finding an internship
Find an internship position. Visit Titan Connection to search for an internship. Internship companies must be registered with CICE.
Obtain an offer letter from your internship site.
Obtain your academic department's permit to enroll, if required.
Once enrolled in the internship course, obtain the CICE Academic Internship Placement form.
Submit the Curricular Practical Training Request form. If the internship is a paid position and you do not have a social security number (SSN), please indicate that you need to apply for SSN on the CPT request form. Once processed, your CPT I-20 (and SSN Letter if applicable) will be issued electronically and emailed to your CSUF email address.
Other Notes
Once ISS processes your application, you will be given a new I-20. You will receive an updated I-20 with CPT Work Authorization noted on page 2, including the name of the internship employer, location & authorization dates.

Internships cannot be authorized on the same day or day before you start your internship. It is unlawful to begin the internship before CPT is granted. Please plan accordingly.

Consult with an ISS advisor and Academic Advisor in your Major Department if you wish to participate in a second internship. The entire internship registration and CPT request process must be repeated in order to obtain work authorization for a second internship.
Frequently Asked Questions
Curricular Practical Training (CPT) is an F-1 off-campus work authorization for paid and/or unpaid positions directly related to the student's major field of study.
F-1 students who have been in lawful, full-time status for one full academic year, are in good academic standing, and will not complete their degree requirements until after the position has ended.
Yes. CPT can only be authorized for a specific position with a company or organization, at a specific location, and during specific dates. The job offer letter must be presented on company letterhead, with a brief job description, employment start date, employment end date, hours per week, and supervisor details.
No. Since CPT is employer-specific, each internship must be approved separately.
Yes. CPT is granted in conjunction with an internship class. F1 students are required to maintain status by enrolling in a full course of study while on CPT (except summer sessions).
No. The ISS office will process your CPT request and issue a CPT I-20 after you submit a completed CPT Request Form and upload appropriate supporting documents.
Part-time CPT will not affect OPT. If you complete 12 months cumulative of full-time CPT, then you will not be eligible to apply for OPT.
You can work on-campus up to 20 hours per week and do part-time CPT in the same semester, as long as neither activity negatively affects your studies.
Part-time CPT authorization is limited to 20 hours per week even during a university break.
The latest date to submit the CPT Request Form to ISS is the Add/Drop deadline of the current semester. Note that you must be enrolled in the appropriate internship course and have received written approval from CSUF's Center for Internships & Community Engagement (CICE) before the ISS office can process your CPT request.
It can take the ISS office up to ten business days to process your properly completed CPT request form. To ensure that your CPT is approved in a timely manner, please submit your completed CPT request form at least two weeks prior to your desired start date.
Note: ISS cannot approve a start date that is in the past so please allow plenty of time for your request to be processed.
CPT is granted on a one-semester basis (or one academic term, if summer). Students must submit separate CPT applications for each semester or summer. Each CPT experience must demonstrate new skills and responsibilities the student will gain from the new position.
The CPT authorization is on page 2 of your new Form I-20, which will be sent to your CSUF email address.
You may begin working after you receive your new I-20 and have reached the authorized CPT start date.
You must notify an ISS International Student Advisor immediately in order to cancel or amend your CPT so your SEVIS record remains accurate.
Yes, but many programs and departments limit the number of times student may enroll in an internship class or receive authorization. You must begin the process of applying for CPT again, which includes getting permission from (1) your Faculty Internship Coordinator to register in a new internship course, (2) CICE, and (3) the ISS office.
It is possible to extend the CPT period within the same semester, as long as you have the approval of your Internship Instructor and your CPT has not already expired.
You are eligible to apply for CPT after completing one semester in F-1 status.
No. Students enrolled in GS-700 have completed their academic coursework and are therefore not eligible for CPT.
If your internship is unpaid then you do not need to apply for an SSN.
If you have a paid internship then you will need to apply for an SSN if you do not already have one. Please see "Acquiring a SSN" on the ISS website for further instructions.