Community College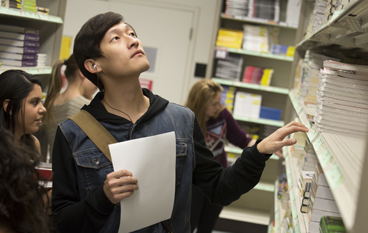 Good news! If you have completed your Associate Degree for Transfer (ADT) in Business from a California community college, you are eligible for admission to the Online BA in Business Administration program.
For fall admission, the ADT must be completed by the end of the previous spring semester. If you are attending or have attended community college out of state—or you do not have an ADT in Business—please visit our Admission Requirements page for more information.
Earning an ADT in Business greatly simplifies the admissions process, but you may still have questions; you can send us a message or, if you would like to speak to a program advisor, make an appointment.
What's your next step?
View the admission requirements or join our email list to get important updates.
Admission Requirements

Interested in what it takes to transfer into the program? Take a detailed look at our admission requirements.