Earn your degree on your schedule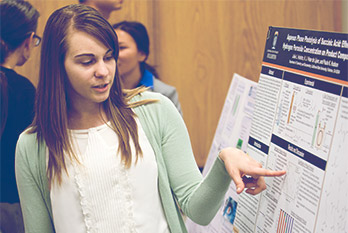 At California State University, Fullerton, our online Bachelor of Arts in Business Administration takes nearly 50 years of storied business education experience and combines it with cutting-edge distance learning technology. The result is a highly focused degree completion program that's ideal for students of all backgrounds and education levels:
Working professionals looking to complete their degrees
Community college and other transfer students who want the convenience of learning online
Note: To be considered for admission, students need to complete a minimum of 60 transferrable units, including their general education and lower-division business core requirements. Visit our Admission Requirements page for more information.
The Professional Business Concentration
Our broad-based program covers all aspects of business, and is targeted toward students who wish to gain a solid understanding of fundamental business disciplines, rather than specializing in one area. It will prepare you for careers such as general management, international business, financial operations, general consulting and government by exposing you to core elements of business, including: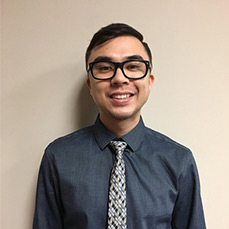 "I was able to present the formulas and concepts I learned in the class to my fellow coworkers, as well as upper management. They applied it to the current and new spreadsheets, and my peers and the company were able to reduce labor time."
- Michael Tran, BABA alum
---
Convenience without compromise
Our online program is offered through Cal State Fullerton's College of Business and Economics, the largest business school on the West Coast to be accredited by the Association to Advance Collegiate Schools of Business (AACSB). It's a broad-based program that covers all aspects of business, so you leave ready to take on the modern business landscape.
As a student in this fully online program, you'll be taught by the same faculty and receive the same degree as on-campus students, only you'll do it on your time with a schedule that works for you. But that doesn't mean you have to give up the campus experience entirely. As part of the program's cohort model, you'll collaborate with your fellow students and network with professors throughout the program. And when you finish the program, you can attend a traditional graduation ceremony on campus with your fellow CSUF alumni.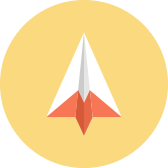 Getting Started
For information on admission requirements or the application process, please visit our Admission Requirements page. You can also start your application through Cal State Apply.
Admission is only the beginning
A program advisor is available to assist you every step of the way — not only to help you get in to the program, but also to make sure you get what you need throughout your journey and graduate ready to use your new skills and insight to take on your next challenge. All advising is available in person, by phone or online and is open to everyone, whether currently enrolled in the program or not. To book an advising session, please visit our Advising page.
What's your next step?
View the program schedule for a timeline of all courses in the program or join our email list to get important updates.
Program Schedule

Our online program format provides flexibility and convenience. Find out more about the program schedule and classes you will be taking.