Financial Aid Eligibility
Students interested in financial aid are required to complete a Free Application for Federal Student Aid
(FAFSA). To be eligible, you must be enrolled in at least 6 units each term and you must be a citizen or eligible non-citizen (permanent resident) of the United States. Students in this program are not eligible for State University Grants (SUGs).
The financial aid options for our online programs include:
Stafford Loans – Subsidized and unsubsidized long-term, low-interest loans through the federal government
Pell Grants – Federal grant for students who demonstrate need. It is a federally funded program for U.S. citizens or eligible non-citizens.
Cal Grants – Cal Grants are administered by the California Student Aid Commission. Students may be considered for the Cal Grant A or B program by completing the Free Application Federal Student Aid by March 2 each year and completing all other application requirements as outlined by the California Student Aid Commission. Further details regarding the Cal Grant programs can be found at the California Student Aid Commission website.
For complete details about each of these financial aid options, please visit the CSUF Financial Aid office's Awards page
.
To learn more about how to apply for and use financial aid to finance EIP undergraduate programs, please use these resources provided by Cal State Fullerton's Office of Financial Aid:
---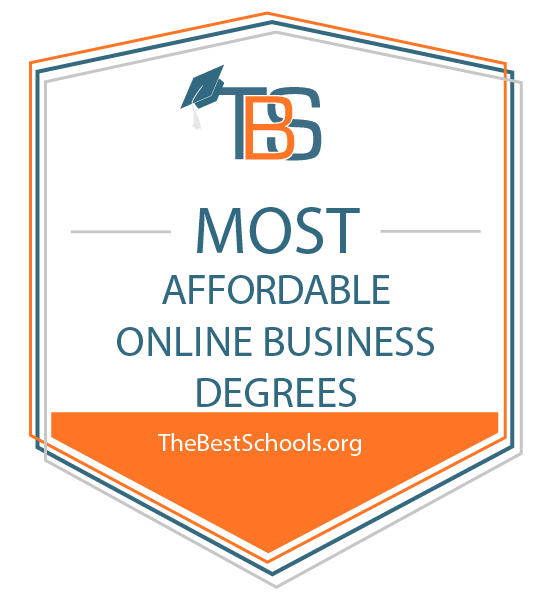 Ranked Top 15!
Ranked among the nation's top 15 most affordable online bachelor's in business degree programs. Source: TheBestSchools.org

Military Benefits
If you are active military or a veteran, your education benefits can be used for yourself or dependents. To learn more, please visit the University's Veterans Certification page
.
Note: This program is not eligible for the Cal Vet fee waiver program.
What's your next step?
Review our program fees to learn more or join our email list to get important updates.
Program Fees

Our program is an affordable, convenient way to finish your degree. Learn more about tuition rate and financial aid options.