The safety of our students, faculty and staff is our highest priority. Given the guidance from the CDC and Governor Newsom, all Summer Session 2020 courses will be held virtually. You may follow our updates by selecting the banner at the top of our website. Thank you for your patience.
Open University Dates and Deadlines
Use the links below to learn more about the key dates and deadlines for each of the upcoming academic terms, such as the last day to register without a petition, last day to drop without withdrawing, and the last day to switch a class without paying fees.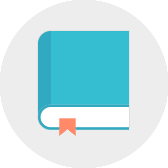 About Open University
Through Open University, people not currently admitted to Cal State Fullerton may enroll in undergraduate and graduate-level classes. Registration is provided on a space-available basis.
Learn More about Open University