Academics
Helping you put the "Study" in Study Abroad
Academics
A truly life-changing study abroad experience should include the right academic program to broaden both your cultural and educational horizons. Finding the right balance will keep your degree on track and can further your future career goals; we'll help you find it.
---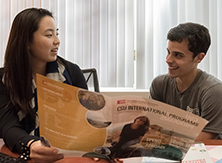 Talk to Your Advisor
Your Study Abroad advisor can answer your questions and help you discover the best options to get the most out of your study abroad experience. They can also confirm whether the credits you earn while abroad will transfer to your degree. To schedule an appointment or to learn more about walk-in advising, please visit our advising page.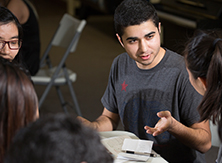 Talk to CSUF Study Abroad Alums
Want a better idea of what to expect in a study abroad program? Talk to someone who's been there. Call or stop by the Study Abroad & Global Engagement Office, and one of our Study Abroad Advisors will be happy to set you up with a former study abroad student. They're always happy to answer your questions and pass on their study abroad secrets.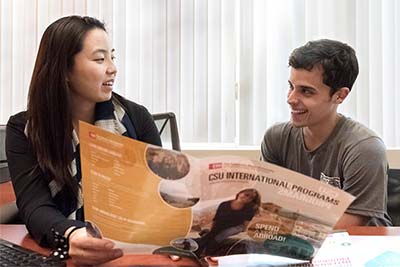 Advising
No matter where you are in the Study Abroad process, our advisors are always here to help you create an ideal Study Abroad experience that will align with both your personal and academic goals. To schedule an appointment or learn more about walk-in advising, please visit our Contact page.