Winter Session 2019
Explore over a dozen programs available over Winter 2019
Winter Session Programs
---
The COVID-19 pandemic has disrupted travel all across the globe, including our Winter on-site programs, but it doesn't have to disrupt your education or goals. For students looking to complete course or internship credit this winter, several virtual international programs are being offered.
Why do a virtual program? According to Forbes, "Even if you can't show up in person, you can still show up—ready to learn, work and grow as a professional. With many predicting that the future of work after the pandemic will be remote, a virtual internship [or program] can be a bootcamp for the skills you'll need—communicating effectively, operating as part of a team, meeting deadlines, asking for help, and more—for the rest of your career."
For a list of virtual international programs, visit the CSUF Study Abroad Program Portal.
Below is a list of previous Winter Session programs offered by CSUF departments and University partners. Please note that this list is for reference only and that Winter Session programs are subject to change year to year pending college and university approval.
HUM Winter Session in Madrid, Spain
HUM 350: Spanish Life & Culture
Faculty Lead: Juan Carlos Gallego
---
*These programs were open to all majors.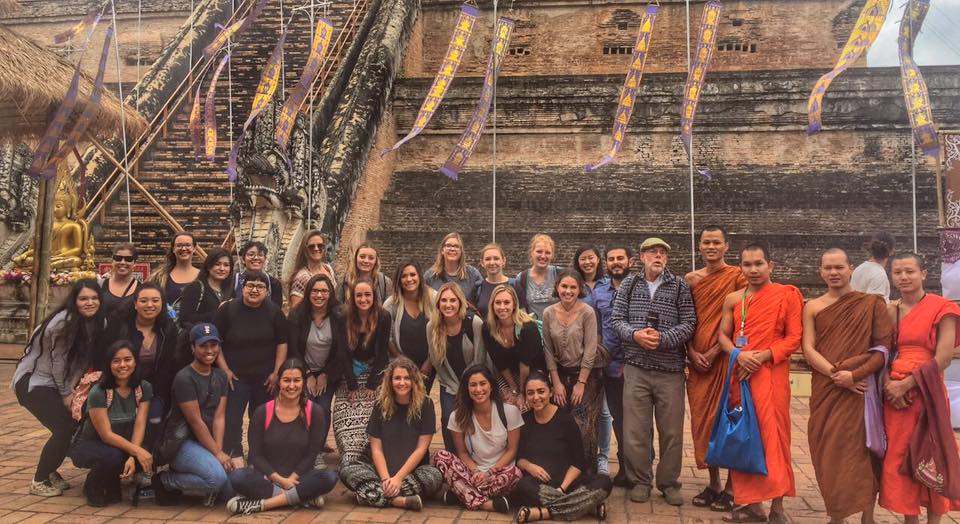 "I was so amazed by everything. To be exposed to this new culture was eye opening."
Read the Orange County Register story about Abigail Segura's two-week Winter Session 2017 trip to Thailand.
Read More
Ready To Learn More?
The Study Abroad office can help you decide where to go and how to get there. Visit our Info Sessions page to view upcoming sessions and reserve a spot.