Winter Session 2019
Explore over a dozen programs available over Winter 2019
With a dozen Study Abroad programs available over Winter Session, there's a variety of opportunities to make travel and exploration part of your Cal State Fullerton experience.
Below is a list of current Winter Session programs, along with links to more information about dates, cost, curriculum, faculty and the application process.
Classes fill quickly, so act now to reserve your spot : Most programs will be accepting applications through September 15 (see program pages for exact deadlines). Applicants will receive decisions by September 29, unless otherwise stated.
HUM Winter Session in Madrid, Spain
HUM 350: Spanish Life & Culture
Faculty Lead: Juan Carlos Gallego
Winter Session Service Learning in Havana, Cuba
Co-Curricular/No Credit service learning program
Program Lead: Shari Merrill
---
*These programs are open to all majors.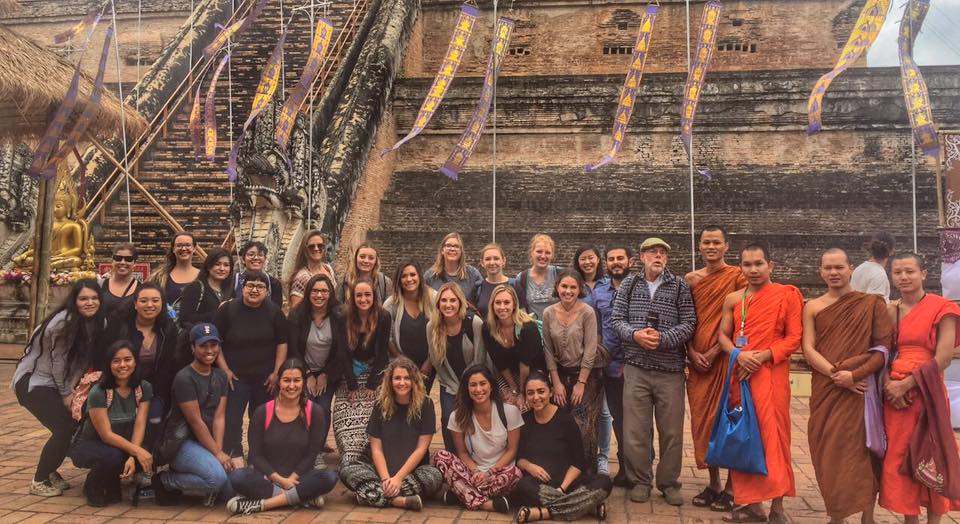 "I was so amazed by everything. To be exposed to this new culture was eye opening."
Read the Orange County Register story about Abigail Segura's two-week Winter Session 2017 trip to Thailand.
Read More
Ready To Learn More?
The Study Abroad office can help you decide where to go and how to get there. Visit our Info Sessions page to view upcoming sessions and reserve a spot.