Global Titans Buddy Program
Global Titans Buddy Program is a group of volunteers from CSUF who help visiting international students adapt to campus life and American culture. International students will be paired with a buddy who can answer basic questions about studying, socializing, and living in Fullerton!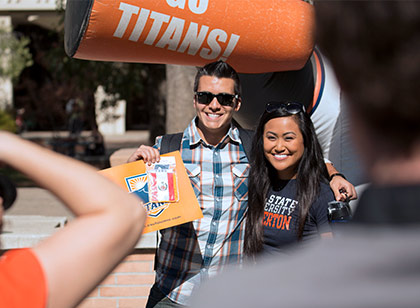 Requirements
Be a current CSUF student who has completed at least one semester at CSUF
Be in good academic standing
Attend an orientation/training session
Stay updated on upcoming GTBP events/activities
Participate for one full semester
Be respectful of cultural, religious, political, and sexual orientation differences
Be willing to devote time with your buddy (especially during the first weeks of the semester)
Have effective communication skills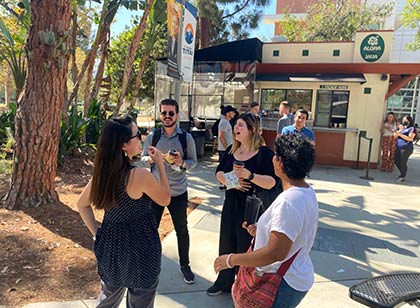 Benefits
Connect with international students
Opportunity to practice another language
Learn about new cultures and become more globally aware
Help promote international education on campus
Develop interpersonal and communication skills
Participate in large group events and activities
You get to have fun!